There are days that are useless. And there are days that are used for introspection, just to know what we are going to do in the future and what we have done in the past. In this case, my mediation teacher told me that I had to live in the present moment, and yesterday, obviously, that was not the case. Therefore, the last session of this disgusting first half of 2022 will be dedicated to listening to central bankers and analyzing the last 120 years of the stock market to try to find out what will happen with our performance at Christmas. In addition, of course, bitcoin will cost $ 100,000.
Audio from June 30, 2022
Download a podcast
Statistics
Observing the closing of American indices, we can say that this was not madness in the market. Observing the European indices, we can say that the guys simply compensated for the delay accumulated the day before through the jet lag. In conclusion, we did not do much, but in our defense it must be said that the GREAT NEWS was not a legion. It's true that we listened to Powell a lot, and we'll come back to that, but in the end, we were no more advanced than we were yesterday morning, and that motivation, 48 hours since the beginning of July, was also not at its peak. And as always, when you no longer know what to do or what to say; we dive into the statistics so that there is something to tell over the aperitif on Thursday night.
To sum up, it's not scary and it's probably been more than 50 years since we went through such shitty first half. However, I, who have been here since the early 1990s, still have the impression that I have gone through much more rotten times than the one we are going through. And yet. But if we look at all the first semesters of each year since 1900, 52 years have passed since the current six months from January 1 to June 30 were not so rotten. We recognize. Everything becomes interesting when we look at what happened NEXT. And if you look at the first half of each year of the stock market for over 120 years, you'll realize that every time the market fell by more than 15% during the first six months of a calendar year, the rest of the year would be impressive.
We remain calm
That's why we're not going to get carried away. Only 5 years have passed since December 31, 1899, which correspond to this description. 1932 – I was not there – 1939, I was not there either – 1940 – there again: absent – 1962; still not in 1970, when I was not even born there. Therefore, it is difficult to extract any personal experience from this. So we had to go and look at what happened during the SECOND years, which started with all the rotten semesters…
That's where the GOOD NEWS OF THE DAY !!! Like what we don't need to worry about, like football fans on the eve of the World Cup, where you won't have the right to party, you won't have the right to drink alcohol, and you'll mostly have the right to catch a cold in air-conditioned stadiums. So the good news is that IN THESE FIVE YEARS THAT BEGUN BADLY – in 32, 39, 40, 62 and 1970 – EVERY TIME the second quarter grew. With an increase of 26% on average over the last six months of the year. Thanks to 1932, which saw an increase of 55% and which forced the average bunch up.
bull market forever
Immersed in these statistics this morning, I immediately felt a bullet of optimism and a desire to claim the bullish status that had characterized me for several years. Except that I later reviewed the same statistic, given the years when we fell more than 10% in the first 6 months of the year, not 15%, and suddenly the success rate n increased more than 100%, but 66% and that in 1926 we still managed to lose 26% MORE than the last six months of the year. If we repeat this in 2022, the S & P500 will end the year at 2800. Brrrr, I wouldn't think of that.
To sum up: when you take statistics from the past, you can always get them to say what you want, depending on how you observe them. We know for sure that in the long run, markets tend to grow more than they fall. That bull markets are bigger than bear markets, that the latter last less, and that in the end bulls always win. Even if there are hard times. Now we will still remember that the more shit the first six months, the better the second part of the year. You add that the years of the US midterm elections are 40% more volatile than the others, and that in general the "bottom" falls on the period from July 1 to September 30, and that strategist Morgan Stanley says that the S & P500 should go down even more. 10% before restarting, we have everything we need to do well.
STRATEGY to be applied
Therefore, the strategy for the summer is as follows:
1) You set limits on the purchase of the S & P500 around 3'425 – or around 3422.5
2) You go on holiday on a yacht for 100,000 euros per week
3) You announce to the rental service that you will pay at the end of the year when the S & P500 rises to 4,850 to reach the new highest level in history, and that's it.
4) Only statistics are needed for work
5) Never forget that the stock market is easy
6) And look how we manage to fill two pages of chronicles when we have absolutely nothing to say
Festival of Central Bankers
While you count the hours to go on vacation, all the central bankers of the world took the opportunity to go on a week-long vacation to Portugal before the big race of yults. Yesterday, Lagarde and Powell performed at the annual Central Bankers Festival BEFORE traditional summer music festivals. It is clear that it was a little less festive, that there was less alcohol and illicit substances, but, on the other hand, no one had to decide to sleep under a tent in the dirty ground. Or not. On the other hand, Jerome Powell spoke yesterday, and this was the only thing that caused a fuzzy reaction from markets and stock market observers. I must say that unlike a group of musicians, the crowd does not come to hear Powell sing the same song over and over again to be able to shout a chorus with him. Rather, hear a new song every time.
The problem is that when you're a central banker, you can't find a new story EVERY TIME. Not to mention that your lexical field is relatively limited. So Powell mostly just repeated what he had said many times before. In essence, he said there was a risk that rising rates would slow the economy, but that was no worse than allowing inflation to hold. He said that the probability of a soft landing was realistic, but it was also hard (the good old theory "if it's not one, it will be another" is also called the "I'm covering my ass" strategy). At the time, Powell also said that he did not intend to ruin the economy and that the latter was doing well. And finally, when you read everything carefully, you realize that there is absolutely nothing new, that the work of central banks does not guarantee anything, and that if it had not come to Sintra, it would not have changed anything. Like yesterday's market. Nothing changed.
News of the day
This morning, Asia is divided. Divided between Japan, which fell 1.4% after industrial production, which will be described as "just disgusting." And China rose 1.3% after showing better-than-expected production. As for Hang Seng, he does absolutely nothing. Nothing like bitcoin, which costs $ 20,000. Nothing like oil, which fluctuates around $ 110-111. Nothing like gold, which costs 1817 dollars.
If we also want to talk about important things in the economy, let's remember that inflation in Germany yesterday did NOT set a new record and even seemed to calm down a bit to 8.2% against 8.7% last month. But, according to inflation experts, we have not yet reached the peak, because yesterday's decline is due mainly to government measures not to destroy the consumer completely – we'll see, in September it will become clear. PCE in the United States has also been revised upwards, indicating that inflation is no longer rising, but has not yet entered the downward curve that Powell and his friends are obsessed with. There is also Gediminas Simkus, a member of the ECB's governing board – essentially a guy whom no one knows but who is very well paid for stirring things up at the European Central Bank – who said the rate increase of 0.25% is expected. in July, not set in Stone and that, he said, should immediately consider a 0.5% increase to show inflation that the ECB will not let go.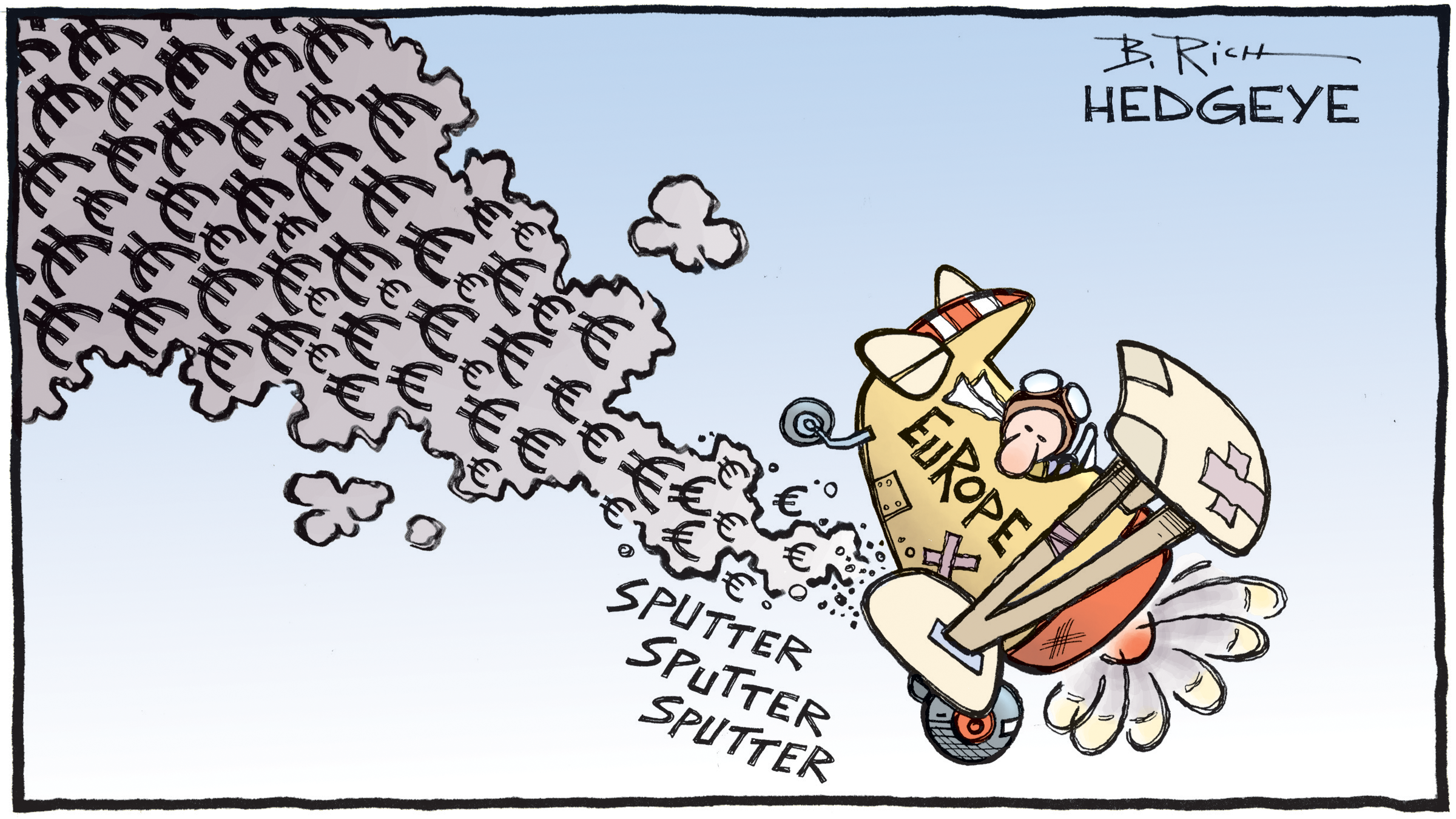 The figures for the quarter do not bode well
Yesterday, Bed Bath & Beyond released figures below expectations and announced that its CEO had resigned after a bad quarter. The title was destroyed by 25%. In other words, "Given the avalanche of publications that will hit us in July, we have a better time to go on vacation to a place where there is no Wi-Fi, this will avoid any risk to the heart in the event of a disappointing quarterly publication." Also note the downgrade of Morgan Stanley to Carnival. The title cost about $ 10.25, the analyst had a goal of $ 13, it reached the goal of $ 7, and the title was knocked down by 14% and finished below $ 9 … Otherwise, there is another analyst who believes that Amazon can triple thanks for Clouds that Microsoft can climb to $ 370, thanks to Clouds, all that's left is to make this damn bottom once and for all and we can go shopping. And another analyst believes that oil will quickly rise to $ 200 due to the catastrophic crisis management on the European side. We are already happy. Well, at the same time, as long as it's not too inflationary, everything will be fine.
Today we will have a whole car of numbers. Starting with the CPI in Europe, as well as construction costs in the US, only ISM Manufacturing and Manufacturing PMI – even if it is not clear what exactly. And then quarterly there will be Walgreen, Constellation Brands and Micron. Not that it was very important, but we saw that penalties were not made for fans. Not for professionals, for that matter.
At the moment, futures have fallen 0.4%, and when you see the S & P500 or Nasdaq chart, it looks like the trajectory of a plane that has just taken off and realizes that it has three of the four engines burning. But, fortunately, the statistics speak in our favor, hope is not lost. Have a nice day and see you tomorrow, as always, to start the semester that is going to rise … Statistically.
See you tomorrow.
Thomas Veylet
invest.ch
"The purpose of our life is to be happy. "- The Dalai Lama