According to Gregoire Bordier, president of ABPS, access to European markets is as important for capital management as it is for electricity or medical technology.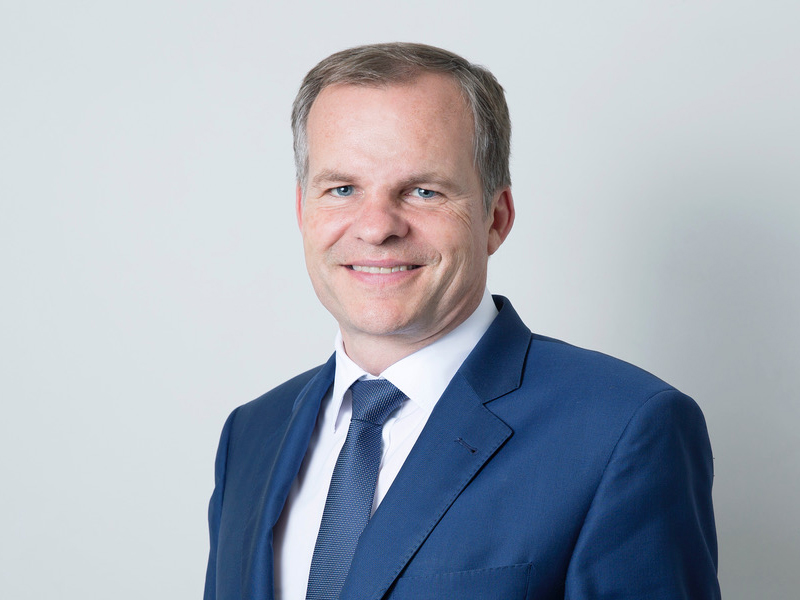 Access to the European market, digital transformation and the competitiveness of the Swiss financial center in general were among the topics discussed during the sixth Private Banking Day, which took place on Friday in Zurich. Opportunity to summarize these various issues with Gregoire Bordier, partner of Bordier & Cie and President of the Swiss Private Banking Association (ABPS), one of the speakers during this morning's presentations.
Among the various topics discussed during the Private Banking Day on Friday was the unique trade offer (USP) that the Swiss private bank of the future will be able to offer. How would you describe this "USP" – how can banks specializing in capital management stand out from other institutions?
In terms of customer structure, a private bank like Bordier & Cie has about 40% of customers who are residents of Switzerland and 60% of international customers. This also applies to many other private banks. As for the USP, which can be offered by Swiss players in capital management, here, first of all, everything that concerns Switzerland. It is also about the stability that characterizes Switzerland and its political system, the strength of the Swiss franc and the security of Switzerland in general. This image of Switzerland is still one of the main reasons why some foreign clients trust their money to institutions like ours and not somewhere.
The second aspect is the framework offered by the Swiss Financial Center, which can rely on highly qualified staff with specialists from various fields. To this is added the reliability of computer systems. Another aspect is the opening of the market for all kinds of players. In Geneva or Zurich, the Swiss banking center is very open. There are many players, not just local ones, who offer a very diverse range of services. This is a great asset for capital management clients.
Finally, I would also like to mention innovation. Of course, the traditional strengths of the financial center, which we have already mentioned, are always a significant factor. However, in Switzerland you will also find extremely innovative players in areas such as stable finance and cryptocurrencies. Just look at the number of companies operating in this sector in Zug.
Customers of one generation are not always more likely to take more risks than customers of the previous generation.
You are talking about innovation. Do customers of the new generation, such as those who will inherit from their parents, expect different expectations than the expectations of the previous generation?
Of course, the new generation is much more accustomed to using all the new means of communication to manage their affairs in all areas, including wealth management, compared to the generation of 60 years and older. Younger customers tend to be more interested in topics such as cryptocurrencies.
However, it should also be borne in mind that certain rules remain in force, regardless of the areas in which you invest your money. From our point of view, cryptocurrencies should be considered primarily as an asset class, even if it is more volatile than others. Even the most avid customers of this type of asset do not want to invest half of their wealth in cryptocurrencies. They will add placements, for example cryptocurrencies or private capital in successive stages.
I've even often noticed that next-generation customers aren't always more at risk than previous customers – sometimes vice versa! Sometimes young clients do not want to take risks because they have a specific project to finance, such as buying an apartment. Sometimes this is also because the new generation of clients have less knowledge of finance than the previous generation.
The Private Banking Day was organized jointly by the Swiss Private Banking Association (ABPS) and the Swiss Asset Management Association (ABG). How do these two associations differ from other structures representing the Swiss Financial Center, such as the Swiss Bankers' Association (SBA) or other groups, such as the one that protects the interests of retail banks?
The SBA is a body that represents the whole industry and that is called upon to adopt its positions – for example, Finma or Seco – on certain issues. As for ABPS or ABG, these are structures that deal more with issues related to specific professions of capital management or asset management. For example, we do not take a position on mortgage issues.
So ABPS and ABG stay away from all institutional issues, for example?
In certain specific areas, the Federal Council or Finma applies directly to the ABPS to take a position on a specific issue, even if the latter addresses the same request to the ASB in parallel. This was the case, for example, with the law on trusts, on which we were consulted by the Federal Council. However, in the issues discussed at the interstate level, the SBA plays a leading role, for example, in agreements with the European Union (EU).
In fact, it is best, if possible, for Swiss rules to be in line with European law.
Negotiations on a framework agreement with the EU have been suspended for more than a year. Is the issue of access to the European market still as central as it was a few years ago for the capital management sector, or are there other markets that can serve as an alternative?
Our view on this issue is that issues related to the Swiss Financial Center should be on a par with other topics currently being discussed with the EU, such as electricity, research or technology, and medicine. Access to EU markets is as important to us as it is to other sectors.
In anticipation of new negotiations, can the strategy be the systematic adoption of standards set by the EU, for example on the taxonomy of sustainable funding?
Any new rules or laws must be "equivalent" to EU rules. So it is really better, if possible, for Swiss rules to be in line with European law. That is why any new regulation must be adopted today with this perspective of equivalence in mind. This will ultimately allow us to gain easier access to EU markets.
Meanwhile, do you see growth prospects in other parts of the world?
Of course, we must also have access to and develop in other emerging markets, such as the Middle East or Asia. It is important to be present in these markets, despite current developments with the EU.
In an article recently published on the finews.ch platform, you noted that the pandemic has led to mass restrictions on freedoms. Now that the risks associated with Covid-19 have receded beyond China, will we gradually return to the pre-pandemic situation – or do you expect more restrictions to continue? different areas?
Since the pandemic, I have had the impression that political evolution has gone in the direction of increasing restrictions and a certain reduction in individual freedoms. But there may be a return of the pendulum – this we have seen in the past. It is very difficult to predict how the situation will develop.