The International Monetary Fund (IMF) has updated its forecast for the US economy, saying it will be "increasingly difficult" for the United States to avoid a recession. The IMF cut its growth forecast to 2.3% in 2022 and 1% in 2023, below the Bloomberg consensus of 1.5%.
The curve for US government bonds goes in the same direction; since inverted yield curves have historically been a leading indicator of recessions, the 2-year yield is now higher than the 5-year, which is higher than the 10-year. Has the Federal Open Market Committee (FOMC) stopped short of announcing that it will tighten policy until inflationary pressures subside?
This week's US Consumer Price Index (CPI) did little to ease fears of a recession, with headline CPI coming in at 9.1%, beating the consensus forecast of 8.8% and at levels not seen since the early 1980s . However, Friday's economic data helped ease market fears thanks to strong retail sales and a larger-than-expected 3.1% to 2.8% drop in one of the FOMC's favorite gauges of inflation expectations, the University of Michigan survey of expected price changes. over the next 5-10 years. .
In Europe, CPI releases at the national level were in line with forecasts, but remain at historically high levels. Sentiment remains a key issue in Europe. The ZEW Economic Sentiment Survey fell to -53.8 in July, showing that German confidence has only hit a low since the Great Financial Crisis of 2008, the Euro Crisis and Covid 2020 (see schedule of the week). In addition, investors are taking into account political instability with the resignation of the prime ministers of Britain and Italy after the 5 Star Alliance boycotted a confidence vote in the Senate, criticizing the government's response to the economy. However, activity data remains strong; industrial production in the eurozone and the UK exceeded expectations.
In China, the media focused on homebuyers threatening to foreclose on mortgage payments from developers who suspended or slowed construction. Chinese regulators have announced their intention to help real estate projects, but confidence has been further undermined by a rise in the number of Covid cases in Shanghai. The consequences of the previous quarantine are obvious: gross domestic product in the second quarter was 0.4% year-on-year, below expectations by 1.2%. Daily new Covid cases now fall below 501a lockdown does not appear to be a likely event in Shanghai, and once again June economic data in China remains strong, with credit, trade and retail sales growth beating consensus and pointing to an economic acceleration from the low levels of Q2 growth.
Economic data for June continues to paint the same picture around the world; inflation remains high and confidence low, but activity remains steady and consumption steady. Over the next 4-6 weeks, global corporate first-half earnings reports and second-half forecasts, as well as inflation data that better reflect falling commodity prices, will set the tone for the rest of 2022.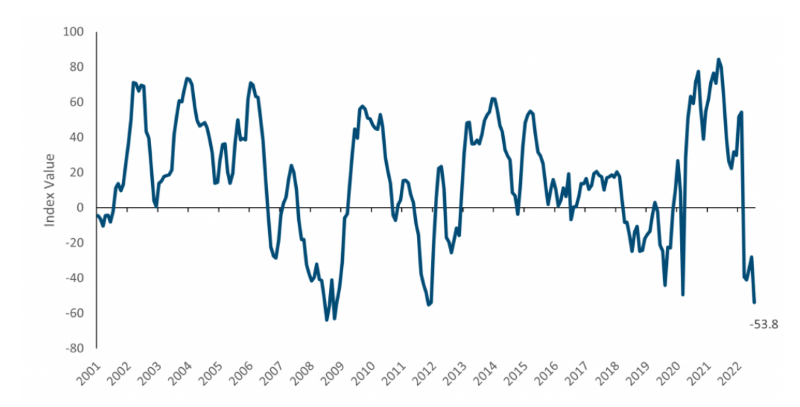 Show article disclaimer

---
This material should not be considered a forecast, research or investment advice, nor is it a recommendation, offer or solicitation to buy or sell securities or follow any investment strategy. The opinions expressed by Muzinich & Co. are as of July 2022 and are subject to change without notice.
---