For Matthias Imbah of Sygnum Bank, the dual Swiss and Singaporean identities of the crypto bank put him at the forefront of finance for the future.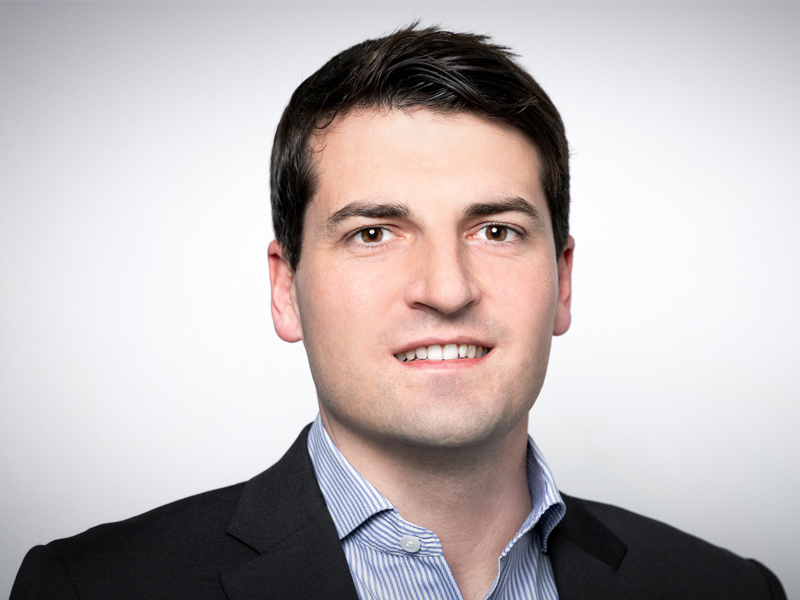 Launched in 2018, Sygnum Bank is developing its institutions to become a global benchmark in the world of cryptocurrencies: a license to operate in Switzerland, a license for capital services in Singapore, a partnership with Deutsche Börse in 2019, a new B-Series fundraiser in early 2022 … The Two-Head Group, headquartered in Zurich and one in Singapore, has more than doubled its assets under management in 2021 to $ 2 billion today and more than 1,100 professional and institutional clients. The current industry crisis? Matthias Imbach sees this evidence as proof that this is his own asset class for the great future, which will be written by the bank he created. Interview with Matthias Imbach, co-founder and CEO of Sygnum Bank.
How is Sygnum different from a traditional bank?
The fact that Sygnum is active in the field of cryptocurrencies in no way relieves it of the obligations and obligations of a bank registered in Switzerland. Specifically, we are subject to Finma and meet the same conditions of capital, compliance and governance as any Swiss bank. It should be noted that the accounts of our customers are separated from the bank's assets. Thus, the client has no counterparty risk for Sygnum. This distinguishes us from many crypto-brokers and exchanges. The main difference is our technology stack: we can take advantage of a public blockchain, such as Ethereum, to provide near-instant transaction calculation. We are also "cloud first" and use the latest technology to create value for our customers. In this sense, we can be seen as a technology group that specializes in digital assets with the support of its own bank.
So you offer your customers the same services as a traditional bank?
More than 1,100 Sygnum customers, institutional or accredited banking customers, have access to a range of corporate banking services, fiat accounts and securities custody (cryptocurrencies, stablecoins, tokens), 24/24 and 7/7 trading, Lombard Lombard loans or a range of asset management products and tokenization services, including a regulated secondary market. Some of our products are listed on the SIX Swiss Exchange and in Germany. We have also developed the BtoB banking platform, which allows about ten partner banks to offer our services to their own customers, which is a solution for those who want to diversify their portfolio by adding crpytos assets.
Our clients are professionals from banks, as well as capital and cryptocurrency managers, family offices or founders of major crypto funds. Not only do they benefit from the full range of traditional banking benefits applied to cryptocurrencies – such as capital requirements to protect customer assets, regulated services, bank-level security or quality management, but above all – manual access to innovative new products and DEFI markets – what you can expect from a technology group specializing in digital assets.
Geneva offers a rich pool of potential partners for Sygnum.
What sets you apart from these actors, banks and platforms working in the field of cryptocurrencies?
Very few of them are regulated, so they do not provide the necessary guarantees to convince financial professionals, let alone institutional investors, particularly in the areas of risk management and compliance. Moreover, they do not mobilize the same resources as us to carry out a mission that is particularly important to us in terms of education, by providing materials developed by our research teams.
Only SEBA, another Swiss bank – not coincidentally, Switzerland, which offers the best conditions for the development of the cryptocurrency industry – is more or less comparable to Sygnum, ie provides a banking license, international profile and integrated vertical model.
As for traditional banks, can they become competitors?
Some, perhaps the largest private banks in particular, will prefer to develop their own platform for their customers. Today, they are hampered by these ambitions, sometimes real, reluctant boards of directors, and the generation gap is binding. Smaller banks, which we are already close to, will choose a partnership, Geneva offers a rich pool of potential partners for Sygnum.
The cryptocurrency market has collapsed in recent weeks, but your AuM continues to grow, how do you explain that?
This is the strength of our business model, which is based on a wide range of sources of income. Specifically in the last period, in particular in May, trading activity broke all previous records, which allowed us to more than compensate for the losses caused by falling prices for major tokens BTC and ETH.
What would you say to those or those who hide cryptocurrency, as they are purely speculative and volatile assets?
It is unfortunate that these critical voices often have few arguments to support their thesis, otherwise I would respect them. If we are talking about the development of the current crisis, it seems fair to me to look at it in terms of a general crisis of risky assets, rather than specific to cryptocurrencies. On the contrary, I think cryptocurrency has become much more stable over the last decade. In other words, if this crisis had occurred in 2012, when I entered this nascent industry, I am not sure it would have survived. Today, cryptocurrencies are proving to be their own asset class, which, like all others, is affected by the central bank's reactions to inflationary pressures.
How do you see Sygnum in this area?
Our positioning on the basis of a dual identity, Swiss and Singaporean, contributes to becoming a world leader. Thanks to our Swiss license, we have very good opportunities to serve Europe, and our Singapore CMS (Capital Markets Services) license has recently been extended to new activities (including corporate finance consulting and providing accounts and trading solutions to institutional investors). in a unique position to serve Asian markets.