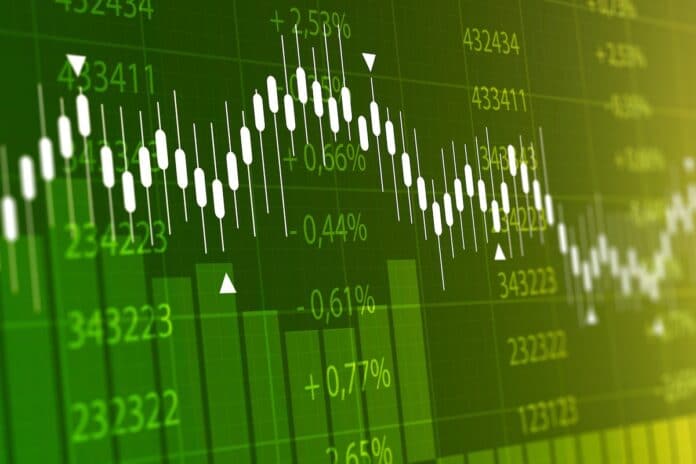 Despite their undoubted sensitivity to environmental issues, French investors, banks and savers are still reluctant to subscribe to environmentally responsible financial products. With the exception of Crédit Mutuel and Banque Postale, French banks are making progress in terms of green investment.
Ecological financial products: the French approve, but invest little in them
As for the environment, the French are one of the most caring people. According to an IPSOS poll published late last year, 93% of them consider environmental protection to be an "important issue". At the same time, almost half say they are ready to change their daily habits, including mobility. The same logic applies to their financial investments: about two-thirds of them are interested in responsible investment in socio-environmental terms, according to a survey conducted by the Responsible Investment Forum in the summer of 2021.
However, this growing interest of French citizens in "green finance" is difficult to translate into their investment choices. In general, they continue to prefer more profitable, diversified and less risky investments. For example, the green fund of the largest French association of savers AFER is only a tenth of its assets, valued at 56 billion euros.
An encouraging example is Banque Postale and Crédit Mutuel
At the very least, French investment banks have much room for improvement in the fight against global warming. According to a report published by the French branch of the international organization, the four main French banking institutions – BNP, Société Générale, BPCE and Crédit Agricole – continue to have a higher carbon footprint than in France. last October. Worse, their impact on the climate is increasing compared to 2017, according to the same source. To understand the reasons for these results, it is enough to look quickly at the structure of loans provided by the above-mentioned banks: almost half of them concern companies operating in the oil and gas sector.
The Oxfam France report, however, highlights the efforts of two French institutions, namely Crédit Mutuel and Banque Postale. Although both banks have recently decided to align their GHG reduction targets with those set out in the Paris Agreements (2015) and the International Energy Roadmap (2021) – with a view to achieving carbon neutrality by 2050 – La Banque Postale has decided by the end of 2021 to no longer fund the expansion of the oil and gas industry. The banking institution is also developing a number of funds that benefit from socially responsible investment (SRI) labels – with the support of the Ministry of Economy and Finance – and Solidarity Financing (Finansol). Although they are not without risk, they have achieved some success, such as the Environmental Action Fund, for which La Banque Postale raised almost a billion euros.
An encouraging example that demonstrates that investors and savers can subscribe to environmentally responsible financial products as long as they are backed by clear labels and goals.
"Green" finance… in theory
However, the constraints associated with environmentally responsible financial products are still numerous enough to deter savers' investment intentions. First of all, they are related to the risk associated with the very nature of high-concentration green assets: banks are trying to persuade their customers to invest in portfolios related to one topic. It is also difficult for a potential investor to know which products to choose, given the many existing labels and, at the moment, relatively unknown.
Moreover, the scope of green finance is currently too limited to allow it to take radical action against climate change. Enough to repel the desires of the most motivated savers. And for good reason: three quarters of the world's greenhouse gas emissions come from state-controlled companies fleeing de facto companies and private equity funds, according to a British daily newspaper Economist, last year. In addition, in the absence of a global coercion policy that forces investors to abandon products that pollute the environment, the phenomenon of "hot potatoes" occurs: when a bona fide financial company loses the carbon footprint of its valuable assets, the latter remain frequently bought by other companies or hedge funds , less attentive to public opinion and NGOs. There is still a long way to go for fully sustainable funding.
Alexander Bodkin