Inflation is expected to ease over the next six months as monetary policy measures take effect and commodity supply and bottlenecks improve.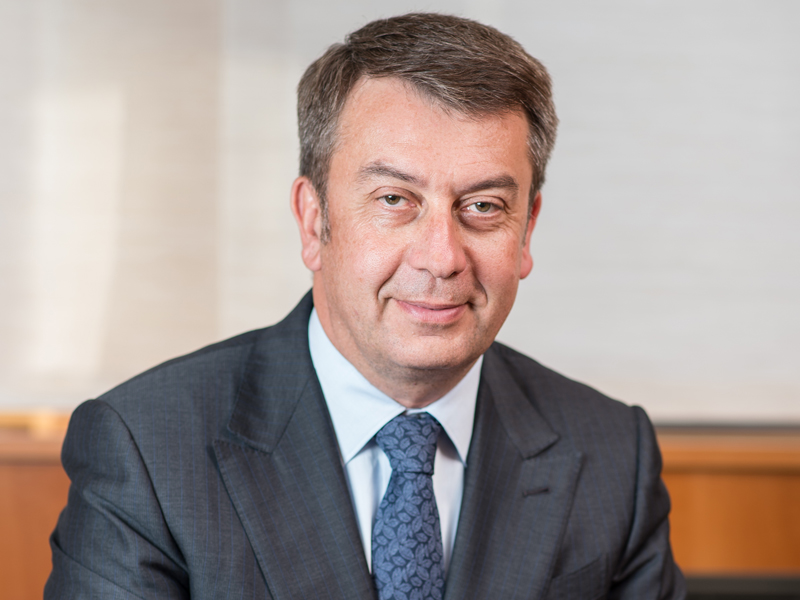 Six months ago, the world economy was recovering from a pandemic with high levels of consumer savings, high demand and a desire to "normalize" fiscal and monetary policy. In 2022, a series of unexpected upheavals, including the war in Ukraine, persistent inflation, quarantine in China, political instability and social instability, have hampered recovery and brought new challenges.
In response, central banks have embarked on the fastest cycle of tightening monetary policy in almost three decades, increasing the risk of stifling global growth long before inflation. We expect inflation to ease in the second half of 2022 as monetary policy measures take effect and supply and demand for goods improve. This process should lead to a 1% reduction in global growth in 2022.
The US Federal Reserve has no choice but to fight inflation by raising the cost of loans. It is increasingly difficult to find a balance to slow the economy without destroying demand. As rates rise, growth slows, and consumer confidence falls, the likelihood of monetary policy error narrows. In 2023, a short-term recession is likely. US GDP is expected to grow by 2.9% in 2022, and key rates will reach 3.5%. In the euro area, rate increases are expected to be smaller than expected. We forecast the European Central Bank's terminal rate to be 1.25% in early 2023 and GDP growth of 2.5% in 2022. China's supply chains, crucial to the global economy, are recovering from quarantine. China maintains its policy of zero Covid, and even if its economy recovers quickly, in 2022 growth will be closer to 4% than the official target of 5.5%.
The consequences of the conflict in Ukraine will be long-lasting. Pressure and disruptions in energy supplies are expected to keep Brent prices above $ 120 a barrel by the end of 2022.
For many developing countries, the prospects are particularly bleak. In addition to putting pressure on the richest countries, they have to deal with extreme inflation in food and commodity prices, a strong US dollar and higher borrowing costs, combined with a slowdown in world trade and declining demand in China. Worse, food shortages pose a risk of social destabilization and mass starvation with potentially serious consequences for the planet.
In our forecast for 2022, we generally predicted most of the themes underlying our investment strategy, and nine out of ten turned out to be correct. We did not anticipate Russia's invasion of Ukraine and its consequences, especially in the stock markets.
Faced with such a complex environment, we prefer quality in all asset classes. We prefer investments that continue to generate strong cash flow and profits, as well as opportunities for structural growth with reasonable valuation and portfolio hedging tools.
Support for quality bias in portfolios
In such a complex environment, we emphasize the quality of all asset classes. As the cost of capital increases, we prefer investments that benefit from strong cash flow and low leverage, as well as structural growth opportunities with prudent valuations and portfolio hedging strategies.
High pressure on credit spreads, in favor of quality loans (investment level)
We started 2022 with a cautious view of bonds, which have gradually become more constructive due to rising interest rates and expanding credit spreads. We focus on the quality of corporate credit. Corporate and sovereign investment-grade bonds look attractive in a variety of scenarios. The profitability of global investment loans has reached its highest level in ten years, and we have won a position in this segment. The risk of bankruptcy of the most indebted companies increases with the risk of recession. At the moment, we need to be wary of high-yield loans. We remain broadly neutral on emerging market bonds, with low Chinese debt, which has led to a reversal of the yield on US Treasury bonds, and an overweight on Brazilian bonds, which must continue to offer attractive returns.
Priority of value and quality in stocks
The value of world stocks fell with the rise in the value of capital, while earnings rose sharply. Any frustration with corporate results or rising real rates threatens prospects. Profitability, strong cash flow, low funding and cash requirements, and a high and stable margin are what we are looking for in stocks. We prefer valuable stocks in the energy, financial, industrial, logistical, mining, health and utilities sectors. We have reduced our influence on small capitalization, European stocks and emerging markets, ex-China. Rising inflation, tight financial conditions and a strong dollar affect expectations of profits and growth in emerging markets. Valuable stocks and the UK market remain better protected and can benefit from high commodity prices. It is important to differentiate opportunities in technology stocks, giving preference to companies that have the best position to pass on the cost increase to their customers, who benefit from high cash flow and expected profits.
Creating asymmetric portfolio profiles
Put options options on US and European stock indices (put spreads) offer some protection against further price declines. We maintain a neutral position on stocks. If central banks manage to tighten policies without pushing the economy into recession, markets may rebound from the price revaluation that has already taken place. If a recession occurs, a further decline cannot be ruled out. We want to protect portfolios from the potential consequences of such a scenario. So far, our hedging solutions have proved useful, and we continue to update them to reflect market conditions.
Prefer Chinese stocks to wider access to emerging markets
Chinese stocks offer a rare ray of hope in the markets. Earlier this year, they had low results in other emerging markets, and estimates fell. Now the situation has improved. China's central bank is lowering interest rates, tightening regulation, seems to be weakening, Covid's problems are easing, housing debt is improving, and the government is working to stabilize the economy ahead of a congressional congress later this year. At the end of May, we sold 2% of our shares in emerging markets to Chinese stocks.
Invest in a diverse shopping cart
To overcome the effects of inflation, we continue to prefer a diversified basket of goods. Unlike in the last 20 years, the market is now more supply-oriented, which means that prices must remain high, even if demand slows. The goods have suffered from supply disruptions due to the war in Ukraine, and prices for many of them are rising. We prefer industrial metals, which continue to benefit from public investment in infrastructure development and the transition to decarbonisation of energy sources. China's economic recovery must also tactically support demand. We still lack gold, which is affected by opposing forces, including high inflation, market uncertainty, higher rates and a strong dollar.
The US dollar must remain strong
The strength of the US currency should be maintained during the second half of 2022 due to rising exchange rates. The dollar should be supported against the background of uncertainty and tighter monetary situation. Historically, the dollar has acted as a hedge against the risk of stagflation. The long-term impact of the dollar should provide a cushion for portfolios, and we expect the euro against the dollar to reach 1.02 by the end of 2022, given increased liquidity and slowing global growth.
Instability will persist – active and tactical strategies remain crucial
Tightening financial conditions, political instability and the risk of monetary policy errors mean that volatility will persist. Therefore, it is advisable to express their beliefs through active management. This requires a wide range of tools to address threats to portfolio performance, including alternative approaches such as hedge funds, convex lending strategies and a focus on sustainability. These strategies can provide sources of efficiency that do not correspond to public markets in a broader sense. Discipline in tactical choice remains important, as asset allocations need to adapt quickly to reflect changing market conditions and opportunities.
European real estate to mitigate the effects of inflation
Direct investment in European residential real estate can reduce portfolio volatility and counteract the effects of inflation. In addition, the impact of an asset class can be a source of regular income. The logistics sector, in particular, is short of supply, which provides an attractive return.
Sustainability stimulates investment opportunities
Most sustainability-focused companies that offer engineering solutions and long-term profit growth have suffered from rising capital costs. In the wake of the war in Ukraine, the energy transition is accelerating – it is not slowing down. European governments will invest in alternative energy sources, and we therefore believe that companies in the renewable energy sector will make a positive profit. The current volatility makes it possible to position portfolios to benefit from the transition to decarbonisation in the coming years. Sustainability remains the main investment opportunity of our generation.
Key events of the second half of 2022
July 25
Japan holds elections to the House of Councilors (upper house of the national parliament)
October 2
Brazil is holding presidential elections, as well as the Chamber of Deputies and the Senate
October 30-31
G20 Summit in Bali
October November
The Chinese Communist Party is holding its 20th National Congress
November 8
By-elections to the House of Representatives and the US Senate
November 7-18
United Nations Climate Change Conference (COP27), Sharm el-Sheikh, Egypt