Conditions for ESG investing this year have been challenging. Is that why the long-term thesis is called into question?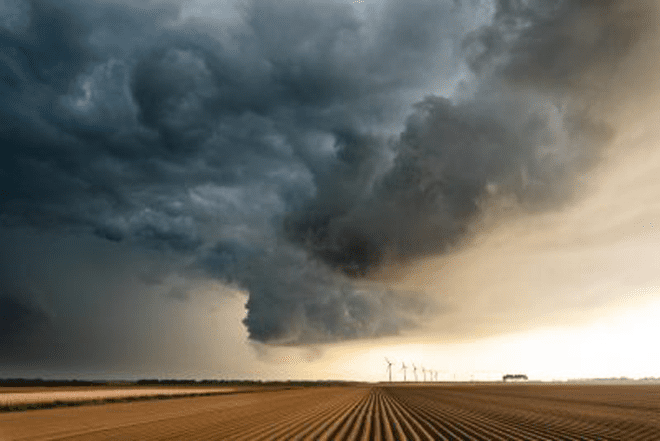 Answering this question means answering important questions about the drivers of environmental, social and governance (ESG) and sustainable investing in 2022 and beyond.
How has the message about sustainable investing and ESG changed since the beginning of the year?
Equity markets have faced major challenges this year, and for ESG investing, this has been a real test. The conflict between Russia and Ukraine, rising inflation, slowing growth, the behavior of central banks and the ongoing effects of the pandemic have caused great uncertainty at the macroeconomic level. These elements have been accompanied by a shift in markets towards strong anti-growth and less favorable ESG positioning, leading to better performance in sectors not normally associated with sustainable investing, such as energy, defence, tobacco and commodities. However, the good news is that we see this development as a natural correction and a logical outcome of the excesses of the ESG bubble that formed in the markets last year.
2021 was marked by a very strong bullish trend for all things ESG and the growth of stocks that told the story. These "story-breaking" stocks generated unprecedented hype, and the prospect of what the future held outweighed current cash flows and profitability. This phenomenon has been particularly visible in the demand for SPACs (special purpose companies), those shells created to raise funds through an IPO to buy another company, often with an ESG lens. These include companies related to solid-state batteries, hydrogen, plastic recycling, fuel cells and new electric vehicles.
These "story-breaking" stocks generated unprecedented hype, and the prospect of what the future held outweighed current cash flows and profitability.
While these stories could potentially sound exciting, our approach was to avoid all SPACs. We believed this to be a huge speculative ESG bubble and, in line with our historical approach, we did not participate. We saw this bubble burst with a bang in 2022.
While the current environment is challenging for growth and ESG factors, it actually reinforces the medium-term trends we focus on. Energy security, economic sustainability and shifting supply chains are all topics that align with our preferred sustainability themes. Regulators and governments have also reaffirmed their interest in ESG and have taken steps to support the transition to a more sustainable global economy. Among the latest news related to sustainable development is the latest report from the Intergovernmental Panel on Climate Change, which shows that global warming is happening faster than expected and that the need for action is increasing. At the same time, the Task Force on Nature-Related Financial Disclosures (TNFD) published the first version of its risk management framework, the US Securities and Exchange Commission announced plans to strengthen climate data transparency requirements, and the European Union decided to In 2026, introduce a carbon tax on imports of highly polluting products such as steel, cement and fertilizers.
The short-term challenges facing ESG investing are evident, but the long-term momentum remains unchanged, if not accelerating. Therefore, we view volatility as an expected response to the excesses of the system and as support for the promising trends in sustainable investing that our team focuses on.
How have rising energy prices and inflation affected sustainable investing?
Energy stocks have been among the biggest winners this year, while sustainable investment approaches like ours, which are independent of oil and gas companies, have suffered. Sustainable development is closely related to innovation, and we are looking for companies that are changing the world to make it a better place. A striking example is the renewable energy sector and related development projects. As oil and gas prices rise, so do the number of projects that are likely to deliver acceptable productivity. More broadly, we are seeing growing demand for many renewable energy projects.
"While this is a disadvantage for ESG and sustainable investing in the short term, we believe rising oil and gas prices will accelerate the adoption of products and services from companies that offer sustainable solutions."
As for the inflation and rate of interest rate hikes currently troubling the markets, we believe this should be seen as a return to normalcy. Therefore, we continue to view these levels as favorable conditions for growth.
At the moment, we often hear in the media that growth stocks are suffering in the context of rising rates. This statement is not based on facts. Since the early 1990s, the U.S. Federal Reserve has done four rate-hiking cycles, and in three of those four instances, growth stocks have outperformed value stocks. What's more, technology has often been the best sector to invest in during these four periods. It is possible that this time the growth will not exceed the value, but we think it is important to emphasize that this scenario is not consistent with recent history.
Has the ESG investment landscape changed dramatically?
It is important to remember that we are long-term investors, which means that we do not react to short-term trends, particularly the sector movements and style rotations that we are currently experiencing. Around the world, we see that the fragility of supply chains, economic sustainability, displacement of production, displacement of supply chains and energy independence are causing many concerns. These elements are part of the sustainable development trends we emphasize. Therefore, we see volatility as an opportunity to take advantage of a market marked by fear of the short term. This led to the integration of shares, the thesis of long-term investments seems convincing to us.
In our view, the challenge of sustainable development revolves around four megatrends that will continue to drive the global economy of tomorrow:
Resource limitations
Population growth
Climate change
Aging population

Source: United Nations, un.org
Many sustainable companies have strong growth potential because they offer solutions to key social and environmental issues. They can also perform well in an inflationary environment. Most of them are highly priced and offer solutions that are in many cases deflationary. Technological innovation is a good example of this, as it enables greater efficiency in the production of goods and services on a large scale. The lower cost of renewable energy is another example of a deflationary advantage.
Has 2022 shaken your beliefs about sustainable investing?
It is very important to distinguish between short-term, medium-term and long-term. There is no doubt that we are experiencing some of the most adverse investment conditions in ten years. However, looking at the first quarter, that's different from what we're seeing and hearing from the companies we invest in. If we analyze the strengths and weaknesses of companies from a fundamental point of view, we now see many positive signs, strong growth and good sustainability of economic models.
At the national level, governments are increasingly focusing on investing in renewable energy sources and encouraging the relocation and creation of supply chains.
This shows how important it is to focus on the true state of the business today rather than the "stories" of tomorrow. The short-term challenges facing ESG investing are visible, but in our view, the long-term momentum remains intact. If the "climate" continues to weigh on markets, we welcome the long-term opportunities this will bring.
To read the full article, click here.