After DeFi, GameFi, SimpFi and NFTFi and MetaFi here is SocialFi, the embodiment of "social finance". For some, this concept may be new, but others have already seen how tokens are introduced into them crypto wallet. Because, apparently, many influential people and economic players are easily driving this new wave. But before we get into the lair of SocialFi, to which we will give another more comprehensive post, let's first look at how the concept was able to see the world.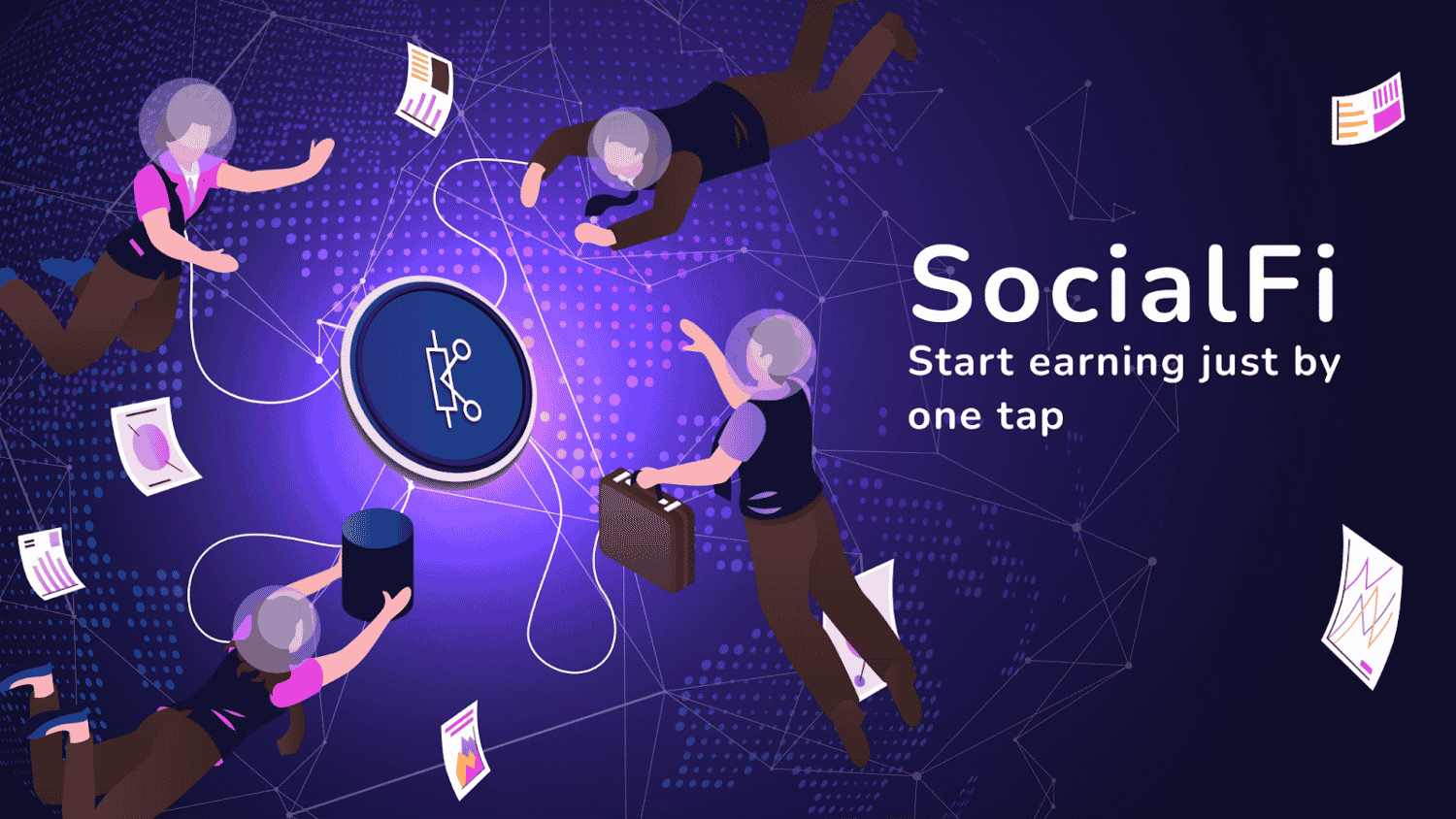 Blockchain contribution
Blockchain is like a book that contains a database that displays all transactions made by men. Due to this, the latter enjoy the transparency of the entire system, combined with the ability to verify the accuracy of all data. You know that blockchain also allows you to transfer cryptocurrencies such as bitcoin (BTC). Cherry on the cake, this operation will be done quickly, irrevocably and unshakably.
Except that blockchain technology is not limited to this. It can really be used in many fields, such as medicine, agriculture (as in Africa) or the hotel industry. For example, a hospital blockchain application will facilitate and ensure the transfer of patient medical records.
Let's not forget that the blockchain rhymes with smart contract, a smart device that, in particular, has spawned decentralized finance (DeFi) and fixed tokens (NFT). And the latter contributed to the emergence of GameFi and DeFi 2.0.
From GameFi to SocialFi
To understand GameFi, we invite you to open Axie Infinity. It's actually an NFT game Play to earn which presents ready-to-fight characters called "Axis". By accumulating winnings, you will receive rewards similar to tokens that can be exchanged for Fiat. Axie Infinity is believed to support families in Thailand and Indonesia, where they can earn about $ 2,000 a month.
So you get an idea of ​​what GameFi is, a combination of a blockchain and a gaming environment. Based on this system, players, especially those with advanced NFT levels, can round off their end of the month or even earn more. Also note the existence of games other than Axie Infinity. Moreover, all existing games can be turned into a blockchain game.
Combined with the growing popularity of social networks such as Instagram, Facebook and Twitter, the concept of GameFi, which has its roots in DeFi, has gained wings. Emerging SocialFi provides monetary benefits to those affected.
Hence social tokens, similar to rewards from the personal reputation of an influencer, brand or community. Thus, the more society gains in value, the more gains these entities will receive.
The metaverse, although born in the 1990s, became famous for Facebook's metamorphosis into Meta in late October 2021. This choice of Mark Zuckerberg and his staff could have a reference to a technical malfunction known to the social network on October 4, 2021. But it is likely that this stems from Facebook's desire to conquer Web3. To do this, the American company will rely on the power of online and virtual worlds in combination with augmented reality (AR), virtual reality (VR) and blockchain.
It is in such conditions that "Social Finance" was able to develop. Undoubtedly, this will allow all blockchain, NFT and GameFi enthusiasts to use the assets, given the revolution that has been brought about on the Internet and on the Internet.
Source: Forcast; Forbes; Volcanic mail
Get a digest of the cryptocurrency world by subscribing to our new daily and weekly newsletter service so you don't miss a single important Cointribune!
Mikaya ANDRIAMAHAZOARIMANANA
Blockchain and crypto-revolution continues! And on a day when the impact on the world's most vulnerable economy will be felt, contrary to all expectations, I will say that I had something to do with it