# Mobilize
In the European Union, finance is seen as a key element of the environmental and social transition that leaders seek. "The European Union has very strong ambitions in this area," said Natalia Rebondi, Head of Sustainable Development in Europe at Schroders. In this way, he mobilized players in the stock industry, of which we are a part, to mobilize existing savings and direct financial flows to sustainable activities, players who contribute to this transition. " Addressing climate change and responding more broadly to the 17 sustainable development goals identified at the United Nations level involves mobilizing significant resources for the emergence and development of new useful activities.
In fact, the transition cannot be left to public authorities alone. "In recent months, especially during the crisis, we have seen a very steady increase in saved capital. Global savings in financial assets of individuals have indeed exceeded the symbolic threshold of 200,000 billion euros, explains Mathieu Morier, a member of the board and head of Société Générale Securities Services. One of the challenges for the stock industry is helping to obtain these assets by meeting customers who want to value their savings through their investments and put them at the service of their goals. virtuous".
# Highlight
It is European rules that, above all, invite players in the stock industry to play this role as a catalyst. These participants, for many, are enthusiastic about these new challenges, seeing the significant opportunities associated with these changes. "In this context, along with financial indicators, we must look for progress and efficiency in social or environmental issues," continues Natalia Rebondi. Thus, we must ensure that the sustainable investments we make are in line with the promises made to investors, while maintaining the fair transition needed by many companies. Therefore, we must be able to monitor the performance of companies that invest in this area.
In a world where asset management and allocation takes into account social and environmental outcomes, companies that do not integrate these issues will find it more difficult to finance themselves in the markets. Companies that pollute or pay little attention to human rights will find it very difficult to access new resources. "However, when it comes to transition, it's not all white or black. Our role in this context will be to support the transition, by providing ourselves with the right tools to ensure a proper allocation, to projects that serve clearly defined goals, says Mathieu Morier. This involves developing a different approach to business and rethinking portfolios, such as investment processes. In this context, it is called for the cessation of certain funding, in particular in favor of other useful and promising activities.
#CONTROL
In addition to allocating available resources, the stock industry will also be called upon to report on the contribution of investment to environmental and social transition. To do this, fund industry players will have to collect new data, which will allow them to assess the social and environmental impact of the funded activities, as well as the progress made in this area. "This is a completely new ecosystem that needs to be created, with new knowledge, new processes, in line with the expectations of the regulations that are defined in this area," explains Mathieu Morier.
"We are at the beginning of a process that will radically redefine the fund industry. There is still a long way to go. At present, the texts are being refined, and the criteria by which environmental performance can be assessed are gradually being defined, first and then social and effective governance. Gradually, actors become mature, learn to manage these new variables, change themselves in relation to the goals. Standards are emerging that are also supported by labels. As managers, we need to understand all these issues to facilitate this transition. "
The challenge through the implementation of new operational processes is to ensure optimal transparency for both regulators and investors. Managers, relying on service providers, must ensure the reliability of data, control their quality, acquire tools for their analysis. Regular sustainability reports should be generated. Having mixed all these data, financial entities will occupy a privileged position, which will allow them to report on the efforts of economic entities in the service of the transition period. "One of the challenges for us is to position ourselves as a trusted third party that can ensure that funding is used to achieve the goals of sustainable development," said Mathieu Morier.
#Make
Fund managers intend to play an active role with economic players, rather than simply allocating resources to the Sustainable Development Goals. "Acquisition of shares at the level of invested companies gives us the opportunity to make specific commitments, to influence the company's policy in terms of sustainable development," explains Natalia Rebondi.
At this level, the asset manager can act in different ways, when voting at shareholders' meetings or even by creating a commitment plan. "It starts with a dialogue with the company's managers to understand how it works and to clarify what is expected of it on very specific topics such as climate, biodiversity conservation, governance, diversity and inclusion, human rights and more. several examples, continues the representative of Schroders. The approach to the aspects identified as a priority is aimed at obtaining tangible effects in a certain period after the acquisition of shares.
If, despite our efforts, the company does not live up to our expectations, we can start the escalation process, for example, with the possibility of public speaking. More and more shareholder groups are mobilizing in a coordinated manner to increase their influence on managers and influence sustainable policies.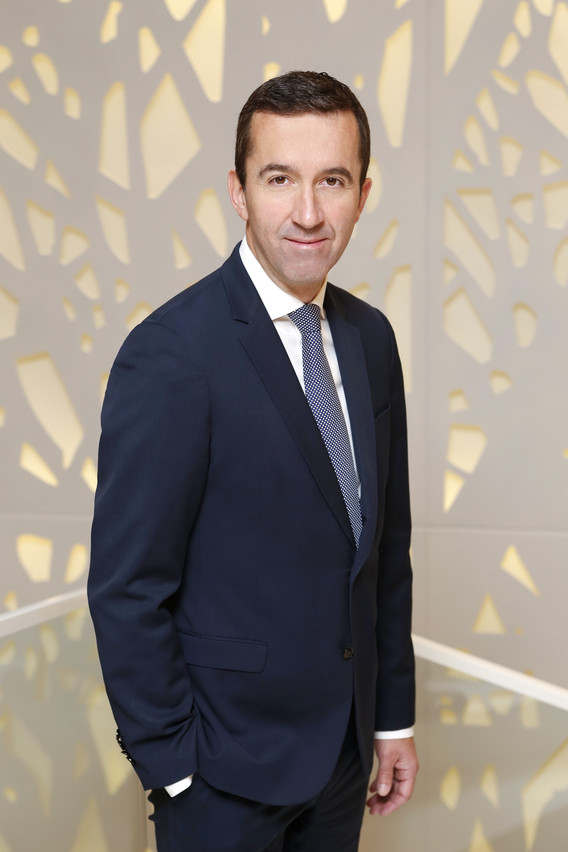 Mathieu Morye (Societe Generale Securities Services): "We have to respond to customers who want to make sense of their savings by putting them at the service of virtuous goals."

(Photo: Societe Generale)

#Accompany
Asset managers know better than anyone that change will be gradual and needs to be approached realistically and pragmatically. If there is urgency, if the ambitions are exceptional, the transformation will not be radical, and that is certainly a good thing. "The choice will certainly be made over time. In some cases, managers stop supporting certain activities by excluding a number of players from their investment universes because they do not meet certain sustainability criteria. However, there is a real challenge, rather than alienation from certain sectors, to accompany their transformation into a sustainable world, to support their transition, "explains Mathieu Morier.
"We can't suddenly leave the whole part of the energy industry that can support the transition, invest only in Vestas (Danish wind turbine manufacturer, editor's note). If everyone in one night does nothing but invest in superheads in terms of sustainability, we risk creating bubbles, says Natalia Rebondi. More than ever, we want to support companies in their development, taking into account the activities they carry out, their progress, their ability to contribute to sustainable development. This is the essence of the transition. Therefore, we need a coherent approach that combines existing risks, with a desire to transform current models, building on the strengths of each and taking care to erase the weaknesses.
# Develop ambitions
The stock industry today considers itself an important partner in this transition. "It simply came to our notice then. Ambition is set. Not so long ago, sustainable investing was a separate asset class, a segment in which people chose to invest based on beliefs. Now we have passed this stage. These criteria and problems are at the heart of the business, naturally integrating all investment policies, "comments Mathieu Morye. Thus, sustainable investment has become the main. And this trend should intensify by combining investment in these Sustainable Development Goals with a multiplier effect.
More and more asset managers, in managing their own activities, are integrating the Sustainable Development Goals before requiring the organizations in which they invest to do the same. "For example, we have set a net zero emissions plan for ourselves and our investments," explains Natalia Rebondi. For Schroeders, this also calls for a plan for "integration and diversity" or the creation of a very dedicated CSR team. "We have developed a plan to decarbonise our business and our investment portfolios. This is now a firm commitment that is in line with the scenario of limiting global warming to 1.5 ° C in 2040, "she continued.
But ambitions should not be limited to climate issues, which corresponds to the urgency of the moment. The United Nations Sustainable Development Goals have a number of 17 themes and cover many topics. "Players in the fund industry need to give themselves the means to understand them in order to better contribute to them," explains Natalia Rebondi. In this area, for example, we are developing special tools to identify, for different purposes of sustainable development, how the company in which we invest contributes to their achievement through various activities. In other words, it is a matter of resorting to the organization of cost accounting for the company for stable operation. Such a tool, which allows us to look at any activity under a different spectrum than financial results, should also encourage us to look at the world differently.
This article was written for
Paperjam Investment Funds application
released on April 27, 2022
issue of Paperjam magazine for May 2022.

The content of the application is made exclusively for the magazine. It is posted on the site to contribute to the complete Paperjam archive.
Click on this link to subscribe to the magazine and its supplements.

Is your company a member of the Paperjam Club? You can request a subscription in your name. Tell us through
[email protected]