Parallel loans allow managers and banks to offer attractive lending solutions.
Gianluca Oricchio, CEO of Muzinich & Co. SGR and global leader of AI Solutions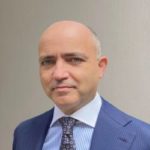 For 15 years, banks have been trying to reduce debt by giving way to asset managers in the lending segment. Recently, "parallel loans" have developed, with managers lending to companies at the same time as banks. Indeed, under Basel III rules, banks can optimize the net return / risk-weighted assets ratio by investing in term loans with managers who provide loans under a single loan agreement.
Win-win script
In this way, the bank reduces its risk, while the manager benefits from the distribution network and numerous operations of the bank. The manager can then choose one of these transactions to create a diversified portfolio, benefiting from short-term bank financing and stress recovery mechanisms. The global potential market is 96.2 trillion US dollars[1] and 4,900 billion euros in Europe[2].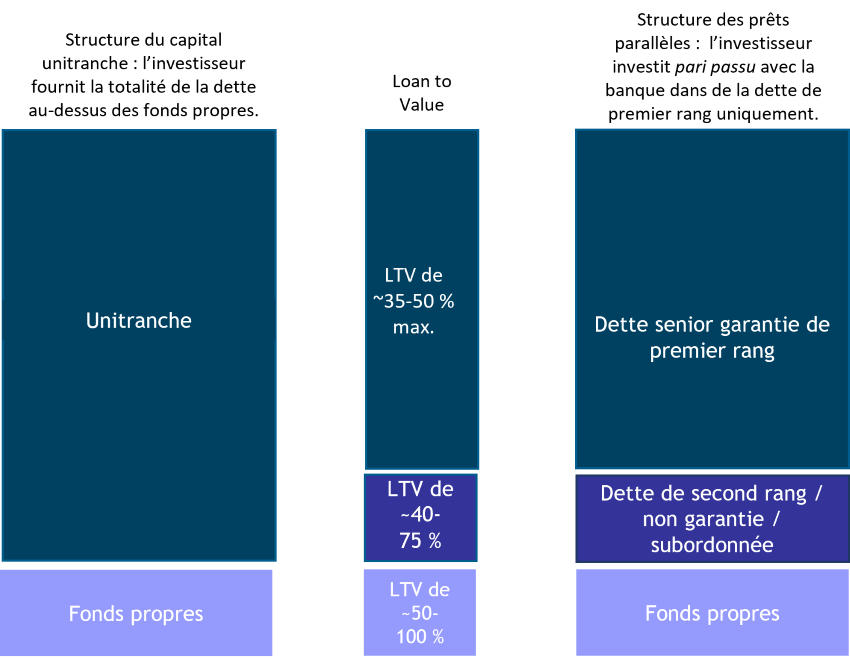 Shadow lending strategies invest mainly in priority loans /club loans and older secured assets, ie the safest / priority and most frequently secured assets.
A diversified and significant portfolio (minimum ~ 100 loans) allows you to protect capital by maximizing profits, limiting "black swans" through diversification and given that the overall probability of default is lower than that of an individual. Thanks to this focus on risk reduction, the portfolio can receive an Investment Rating and benefit from long-term financing from banks at very competitive rates.
However, managers must be independent and have direct access to the surveyed companies to perform them due diligence. They should also have the same quantitative instruments as European banks (extended domestic Basel III rating models).
Artificial Intelligence
We advocate an investment process based on 3 pillars: qualitative / fundamental analysis, advanced internal Basel III rating models (and risk-adjusted pricing tools) and artificial intelligence / deep learning systems (or advanced risk tools). AI should be used to improve decision-making due to its ability to analyze large amounts of data, rather than as an opaque algorithmic credit selector.
Multilayer neural networks are powerful analytical tools where AI in combination with human analysis can improve the accuracy and quality of results, and therefore better distinguish wheat from chaff during due diligence. However, the final investment decisions are made by the people.
Funds focused on parallel loans are expected to grow as they offer attractive returns, low volatility (without daily valuation) and low interest rate risk as most loans have a variable rate.
This trend appears against the background of declining indebtedness of banks with high supply of credit (especially in the lower middle market), protection of bank capital and innovative methods of credit analytics that use big data on loans that are underused by SMEs.
Given the current recession and inflation, a well-diversified portfolio of senior floating-rate loans makes sense.
Show article warnings

---
Muzinich & Co., referred to herein, are defined as Muzinich & Co. and its branches. This document has been developed for informational purposes only, and therefore the views contained therein should not be construed as investment advice. The views expressed are valid at the date of publication and are subject to change without notice or notice. Past performance is not a reliable indicator of current or future results and should not be the only factor to consider when choosing a product or strategy. The value of investments and income from them can both decrease and increase and are not guaranteed, and investors may not return the invested amount. Exchange rates can increase or decrease the cost of investment. Emerging markets can be more risky than more developed markets for a variety of reasons, including, but not limited to, increasing political, social and economic instability.
increasing price volatility and reducing market liquidity. This document, as well as the views and opinions it contains, should in no way be construed as an offer to buy or sell any investment product or investment invitation and are provided for information only. Opinions and statements regarding financial market trends based on prevailing market conditions are our judgment at the date of this document. At the time of writing, they are considered accurate, but Muzinic cannot guarantee their accuracy and is not responsible for any errors or omissions. Certain information contained in this document is based on data obtained from third parties and, although considered reliable, has not been independently verified by Muzinich & Co. or any company affiliated with Muzinich & Co. and its accuracy or completeness cannot be guaranteed. Risk management includes efforts to control and manage risk, but does not involve low risk or no risk. Published in the European Union by Muzinich & Co. (Dublin) Limited, which is authorized and regulated by the Central Bank of Ireland. Registered in Ireland under number 625717. Registered office: 16 Fitzwilliam Street Upper, Dublin 2, D02Y221, Ireland. Published in Switzerland Muzinich & Co. (Switzerland) AG. Registered in Switzerland under number CHE-389.422.108. Headquarters: Tödistrasse 5, 8002 Zurich, Switzerland. Published in Singapore and Hong Kong by Muzinich & Co. (Singapore) Pte. Limited, which is authorized and regulated by the Singapore Monetary Authority. Registered in Singapore under the number 201624477K. Registered Office: 6 Battery Road, № 26-05, Singapore, 049909. In all other jurisdictions (except the United States), this document is published by Muzinich & Co. Limited, authorized and regulated by the Office of Financial Control. Registered in England and Wales at 3852444. Registered office: 8 Hanover Street, London W1S 1YQ, United Kingdom 2021-06-25-6667
---