The fight against climate change and the efforts of governments to turn to green energy sources have brought green hydrogen technology to the fore.
Written by Esti Dweck, CIO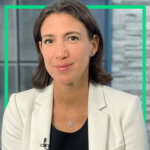 The war in Ukraine and the West's efforts to accelerate decarbonisation have left the fossil fuel industry with no choice but to adopt a greener roadmap.
Thus, the world's largest oil companies are planning large-scale investments that will make green hydrogen the business of the future.
BP invests in green hydrogen
In mid-June, BP announced that it was buying a 40.5% stake in the Asian Renewable Energy Center (AREH), which has the potential to become one of the largest renewable energy and green hydrogen centers in the world.
AREH, based in the Pilbara region of Western Australia, intends to supply renewable energy to local consumers in the world's largest mining region, as well as produce hydrogen and ammonia green for Australia's domestic market and export to major international consumers from Asia. Pacific Ocean.
The AREH project began in 2014 and has been developed to date by partners, including InterContinental Energy, CWP Global and Macquarie Capital, and Macquarie's Green Investment Group.
Under the terms of the agreement, BP will take over 40.5% of operations from July 1, 2022. InterContinental Energy (26.4%), CWP Global (17.8%) and Macquarie Capital and Macquarie's Green Investment Group (15.3%) will remain major shareholders of AREH.
Decarbonization of the Asia-Pacific region
According to BP's executive vice president, AREH "really reflects what integrated energy is – it combines terrestrial solar and wind energy with hydrogen production to transform sectors and regions." BP sees AREH as a fundamental project for the company to help its customers and partners meet their zero consumption commitments.
The project is expected to contribute to the long-term security of clean energy in the Asia-Pacific region, including helping energy-intensive countries such as South Korea and Japan to decarbonize and achieve their low-emission targets.
Once fully developed, AREH will provide BP with significant net renewable generation capacity: this will be an important step towards its strategic goal of capturing 10% of the world's major hydrogen markets and becoming a major global player in the renewable energy market.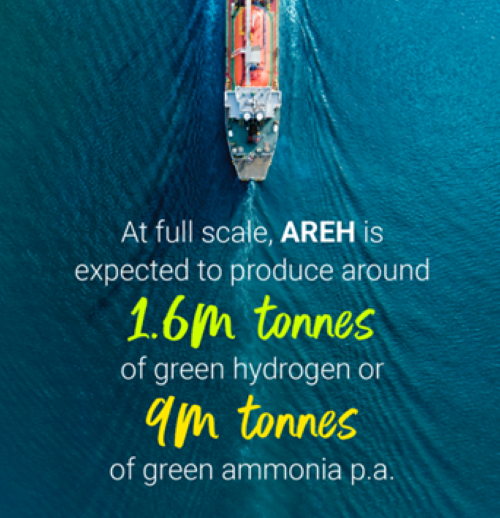 High stakes on unapproved technology
The development of green technologies is not new for oil companies. The latter invest billions of dollars in the production of large amounts of renewable electricity to convert it into chemicals or clean fuel, which could then be delivered worldwide.
Thus, green hydrogen and green ammonia will definitely be the future of the energy industry. However, oil giants are often criticized for betting heavily on previously unapproved technologies that may not reach their expected potential even in the long run.
Try or die trying
But oil companies have no choice.
Refusing to switch to green energy sources is a death sentence for the oil giant. Therefore, relying on renewable technologies is the only way to survive.
And today the oil giants have the means to do so.
Oil prices have risen since early 2021, jumping 175% due to high demand after the pandemic and weakening production. The war in Ukraine and sanctions against Russian oil have helped raise oil prices to high levels, raising oil companies' revenues and profits by several months.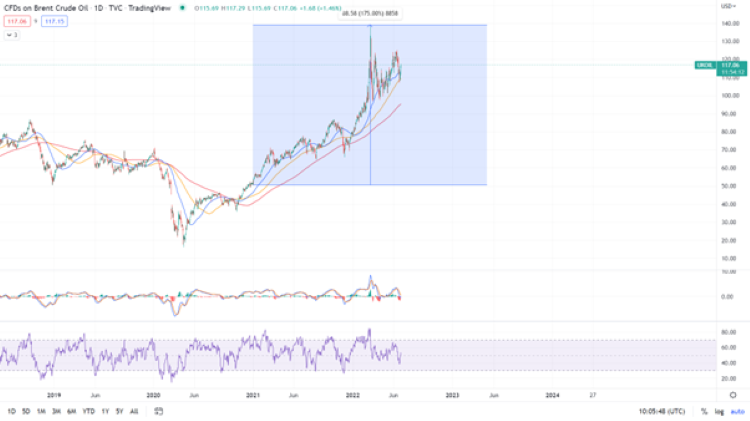 The oil rally will fund the green revolution
Despite the sharp rise in oil prices and the apparent demand from governments, the world's oil giants are clearly reluctant to increase their refining capacity. This is a natural response to governments' efforts to reduce and even eradicate fossil fuel use in the long run.
Thus, investing in future renewable energy sources seems to be the best option for fossil fuel giants, as these companies are playing their future right now. And because they can afford it, there is no better time for the oil giants to invest in the green revolution. Rising demand after the pandemic, China's expected recovery and limited global supply should support rising oil prices and continue to fill the treasury of Greater Oil.
BP, for example, has set itself the ambition to become a zero-consumption company by 2050 or earlier and help the world achieve its zero-consumption target. The French company Total Energies has joined the conglomerate of Indian billionaire Gautam Adani in a project that aims to invest up to $ 50 billion over the next ten years in green hydrogen. The American company Chevron has announced that it is ready to spend billions on a mixture of green and blue hydrogen, which uses a chemical reaction to separate natural gas and capture and store carbon dioxide.
And it's only a matter of time before Shell launches its own hydrogen megaproject. Its vice president, Paul Bogers, said Shell is looking for a place where there is enough wind and solar resources to implement the large-scale project. He added that the development of green technologies is definitely more suitable for companies with deep pockets than for startups.
Go to www.flowbank.com