That's how we ended this week. Markets can consider themselves satisfied that they finally managed to finish in the black, although we have not yet solved the equation set by the Fed. Voices are being raised that the fight against inflation is over. The fact that commodity prices have skyrocketed in recent weeks will solve the problem once and for all. I even get the impression that soon we will hear pundits telling us that Powell's rate hikes are overblown and that the fact that the ECB is doing nothing is a stroke of genius. It remains to be seen what we will think of the CPI on Wednesday.
Audio recording from July 11, 2022
Download the podcast
Question week
For those still in the office this month of July and who are more interested in finances than the right amount of water to add to pastis or the right amount of ice cubes to add to a pile of rosé; The main question of the week will be whether global stock markets should fear inflation and worry about the ability of central banks to reduce it. Or do we need to worry about earnings season starting to pick up steam and potentially making us fear a recession is on the way.
You will tell me that this is not new and we haven't been able to make a decision for weeks, but the week ahead is going to be even more intense because between the CPI readings on Wednesday which will probably give us the tone of what the Fed is going to do at the end of the month . Knowing that the question everyone is asking is "will rates go up 0.5% or 0.75%??? ". And by the way, will they give more information about what they are going to do in September, October, November and December???
It will grind
So, between the CPI numbers and the fact that more than a dozen S&P500 companies will be released this week, including: PepsiCo, Tuesday; Delta Air Lines and Fastenal, Wednesday; Cintas, Conagra Brands, First Republic Bank, JPMorgan Chase, Morgan Stanley and Taiwan Semiconductor Manufacturing, Thursday; and Bank of New York Mellon, BlackRock, Citigroup, PNC Financial Services Group, State Street, US Bancorp, UnitedHealth Group and Wells Fargo on Friday. Needless to say, we will have enough to question ourselves, procrastinate several times, and question ourselves over and over again. It's unlikely that we'll have answers by the end of the week, but it's certain that we can start making predictions about what we'll continue to experience for the rest of this month of July. Remember, however, that the biggest challenge of the summer will still be finding the bottom of the market and successfully buying right there and where.
Yes, because if we're to believe the financial pundits jostling on the sets of CNBC to give their take on the rest of what's going on, the question isn't whether we'll bottom out this year. , but rather in knowing where and when this bottom will be located.
Is the loop closed?
Having said that, I personally am most concerned about the fact that we have not yet completed the normal investment cycle. This famous cycle goes through states of hope – the moment when you start to believe recovery is possible, then the state of optimism – when you think the recovery is real. Right before you get to the "believe it" stage – this is when a person is 100% sure that they need to invest at "full capacity" because it will never stop growing.
Then there's the thrill stage, the excitement stage – that moment when you're ready to borrow to invest, so sure you've got it all figured out. This is just before you reach the stage where you are convinced that you are an investment genius. This is the stage of EUPHORIA. And it starts to fall. That's when we start the other side of the mountain. Dropping. First, it is complacency. We tell ourselves that this is "just a spare option", "just an opportunity to buy". But as it falls further, there is an anxiety; we don't understand why it starts to cost so much… And then, the next moment, we enter a state of denial. A brief moment when we make sure that our investments are safe, that the companies we choose are of high quality and that they will grow. So we reread Warren Buffett's theories and never felt so close to him.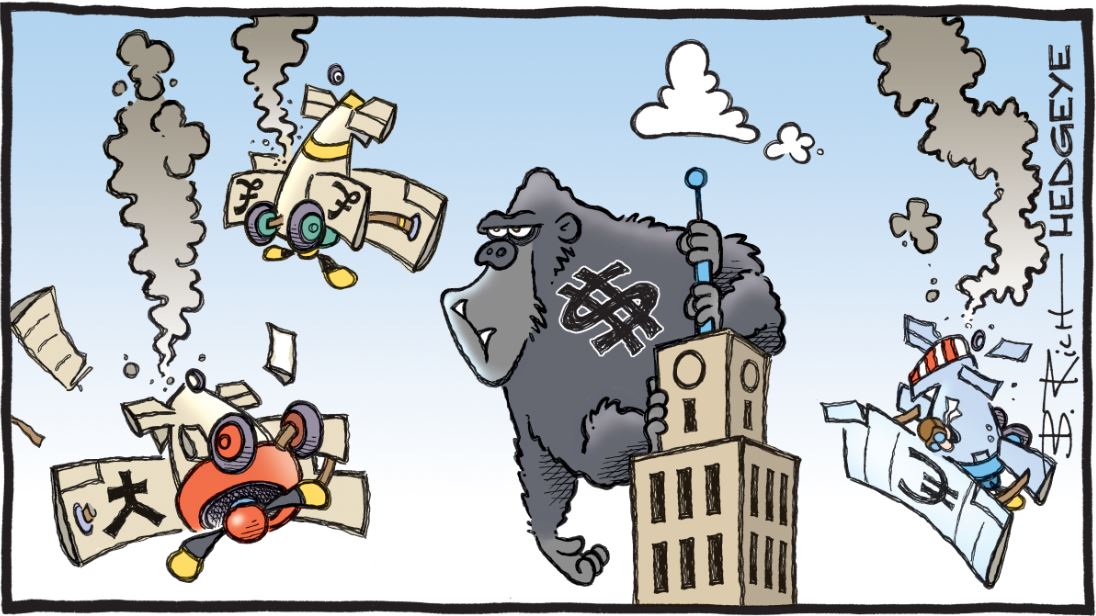 It gets worse
The next moment we forget about Buffett and panic. Everyone is selling, it's halli, and we tell ourselves that we have to go out, take everything out. Sell ​​EVERYTHING. But there is something else that prevents us from liquidating everything, because you don't know much, it will still be a shame to sell something that may one day increase in price. This stage exists simply to prepare the ground for the next one: CAPITOLATION. This unstoppable need to sell everything and swear we'll never be caught again, only by the stock market: that's the end. It's just a manipulation where the same people always win. It is usually at this time that we blame the incompetence of governments, that we do not understand how and why THIS could happen. This is the anger phase.
The bottom is near.
Then comes depression. That moment when you tell yourself that you'll never get over it, that you'll never retire, that it's awful, and you can't admit that you've been "caught" at this point. This is when the market starts to grow. In general, it runs the bottom between the phases of anger and depression. Next comes the fact that we do not want to believe in the rally. Then there is hope. And everything starts again.
All of this means that I find it hard to believe that we are in the anger phase just before the depression when we still hear so many people and investors telling themselves that we should be "patient" and that better days are coming. We're in a weird zone where we don't know if the inflation problem is over and growth is barely affected, or if we haven't fully measured the damage done to the economy over the past two years and the last wave of the tsunami of sellers hasn't arrived yet. So we can hope that we will have more clarity in the coming weeks, but it is not easy to believe that everything is settled and we have nothing more to fear.
According to economists, employment is still rising
Moreover, when we see the reaction to last Friday's employment figures, we may still wonder what we are really expecting and why the market is not reacting worse to such a strong figure. Economists expect between 250,000 and 270,000 jobs to be created in June. That comes out to 372,000 – that's another 100,000 new jobs that we haven't even seen, and everyone thinks that's a good sign because the economy is doing well, and that because the raw materials are being destroyed, inflation will come down and people will continue to consume like crazy, but smart. Obviously the supply chain issues have been resolved, shortages of almost everything have also been resolved, the war in Ukraine is over but we don't know it yet, and yet the car I ordered not long after a year has yet to hit the assembly line for about 212 different reasons – they are all valid excuses and show that the economy and the system are working so well.
In short, we will have to work to figure out which direction we want to go and, above all, motivate ourselves to try to stick to that direction for a little more than 48 hours. Technically, indices are starting to be in overbought zones. Some of them, like the Nasdaq, are approaching the area of ​​the 50-day moving average, which could be the first key area for now. But in order to get over the shoulder and start telling ourselves that we're back in a "true uptrend," we're going to have to clear things up and make it seem like the Fed really is our friend and that the quarterly numbers are obviously not a bad thing. Except when we saw how we reacted to the announcements of Nike or Walgreen, we could fear the worst in case of disappointment. Even a small disappointment can cause a lot of damage. Unless it's all about the price, as some experts like to say. It remains to find out what it means: EVERYTHING IS INCLUDED.
Exit Mask
The news of the day, troubling financiers and Elon Musk enthusiasts alike, is that the Twitter takeover has officially fallen through. Frankly, no one believed this would be done to see the face of the title for weeks. Besides, we were all convinced that $54 was too expensive and that Musk had too much trouble to fit into it. So, after Musk's attempt to take over Twitter DURING the Johnny Depp/Amber Heard lawsuit, we now have a period AFTER the takeover WITH the Musk/Twitter lawsuit. Twitter is supposed to get a billion from Musk, but they want more because Musk has hired the best lawyers to – if possible – pay nothing. We're not done watching courtrooms on TV yet, and in the meantime, no one will be wondering how Twitter is going to make money in the next two years.
On the other hand, this morning most Asian markets are underwater at the dawn of this "difficult" week to begin. Japan is on the rise, but living its own life after the assassination of its former prime minister. Elsewhere, Hong Kong lost almost 3%, while China fell 1.5%. Needless to say, the Chinese government has just fined several companies, including Alibaba and Tencent, for failing to make proper antitrust declarations regarding certain MNA deals in the past. The fines are $75,000 and there's no refund, but it's primarily the fact that we've been led to believe, for a moment, that the Chinese government has decided to let the tech companies go and stop persecuting them. But not really.
The week starts like this
Oil is at $104.05, gold is at $1,739, and Bitcoin is at $20,000 as Xi Jinping settles the accounts. There will be virtually no major economic data on Monday, and aside from the quarterly figures, it will start tomorrow with Pepsi and move up through the end of the week. Futures are currently down 0.6%, and we'll no doubt be asking a lot of questions heading into Wednesday without concrete answers. It remains to be seen how the wonderful world of finance will handle this. This is the new journalistic investigation called UBER FILES, which blames UBER for almost everything except starting the war in Ukraine. We learn that they were cruel, scheming, that they put pressure on their drivers and on governments around the world. They would even agree with a certain Emmanuel Macron when he was still only the Minister of Economy.
But nothing serious for Macron. The guy can be re-elected when everyone knows he's been watering down his friends at McKinsey, so one under-the-table deal is more or less irrelevant. And then when we look at what Wikileaks or the Panama Papers have changed the face of the world, we can say that the UBER FILES will end up in the wastebasket like the rest.
As for me, I can only wish you a very good day, a good start to the week, and we will see you tomorrow from where you are on vacation. Have fun and forget about finances for a bit, anyway, in the end, they always end up growing.
See you tomorrow !
Thomas Veillet
invest.h
"The only limitation to our awareness of tomorrow will be our doubts today. – Franklin D. Roosevelt