The instability of the environment forces investors to review the attractiveness of various investments. Industrial and railway companies are expected to be among the winners.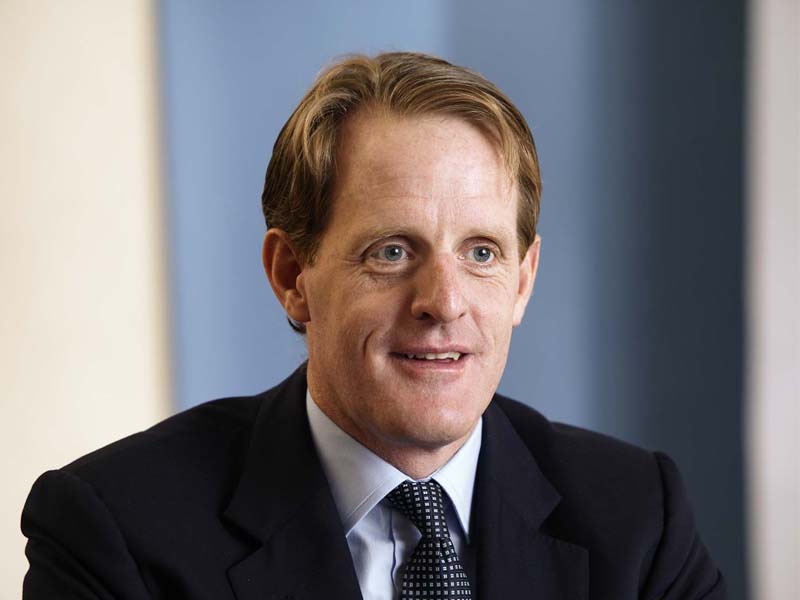 Over the past decade, investors have been mesmerized by the dominance of digital and technology giants in stock market performance.
Since the start of 2022, however, most of these star stocks have taken a hit. Against a backdrop of slowing economic growth, surging inflation and fears of rising interest rates, investors may be reconsidering their appetite for high valuations, including the stocks of many of the digital platforms and software publishers they've been holding onto.
It's been years since we experienced the investment environment as well. As investors continue to question the longevity of inflation and the changing geopolitical landscape, I aim to create an "all-weather" portfolio that can withstand multiple potential risks.
That's why boredom can be a salvation. Preference for monotonous and reliable companies that generate strong cash flow and can continue to grow – regardless of the direction of the economic cycle or macroeconomic news – can be very relevant.
The revival of North American railroads for the transportation of raw materials
The digital future, electric mobility and clean energy should remain sources of opportunity for innovative companies in these sectors. Indirectly, these trends are also contributing to the revival of old industries such as mining and rail transport.
Copper needs have been underestimated, while large volumes are needed to upgrade and modernize the electricity grid to meet demand.
For example, nickel is an important component of electric vehicle batteries. Copper is needed for the modernization of the power grid. And if software is gradually becoming necessary for the modern car, automakers still cannot do without steel. Prices for some raw materials have risen sharply in recent months, a trend exacerbated by the war between Russia and Ukraine, the two main producers of nickel and copper.
Copper needs have been underestimated, while large volumes are needed to upgrade and modernize the electricity grid to meet demand. This context could benefit companies such as Canadian metals and mining company First Quantum Minerals, which specializes in copper, or its Brazilian counterpart Vale, which produces iron ore.
Rising demand for raw materials and energy could be a boon for North American rail operators, which are the most cost-effective means of transporting heavy materials. Especially since these companies have the ability to impose their prices, which is a major asset in the current inflationary environment.
Rising energy costs are also beneficial for these companies, as the difference in the cost of rail and road transport is the highest it has been in years. A company like Canadian Pacific, which is the sole operator of a coastal railway connecting Canada, the United States, and Mexico, could do well in a variety of economic contexts.
Manufacturers, drivers of a more energy-efficient future
The global drive to reduce CO₂ emissions and improve energy efficiency is often associated with electric vehicles, wind or solar. Viewed through this lens, traditional industrial firms that produce machinery, chemicals, and other construction materials can be seen as part of the problem rather than part of the solution.
However, HVAC specialists such as Carrier and Daikin are developing systems that help reduce greenhouse gas emissions. As European regulations require older devices to be replaced with more efficient systems, their order books should remain well-filled for many years to come.
In the chemicals sector, tighter regulations on CO₂ emissions and infrastructure spending in major economies could be fertile ground for Swiss company Sika. This company produces cement additives that help reduce CO₂ emissions and increase durability. Despite its monotony, this specialty has a bright future ahead of it, as global emission standards will only increase.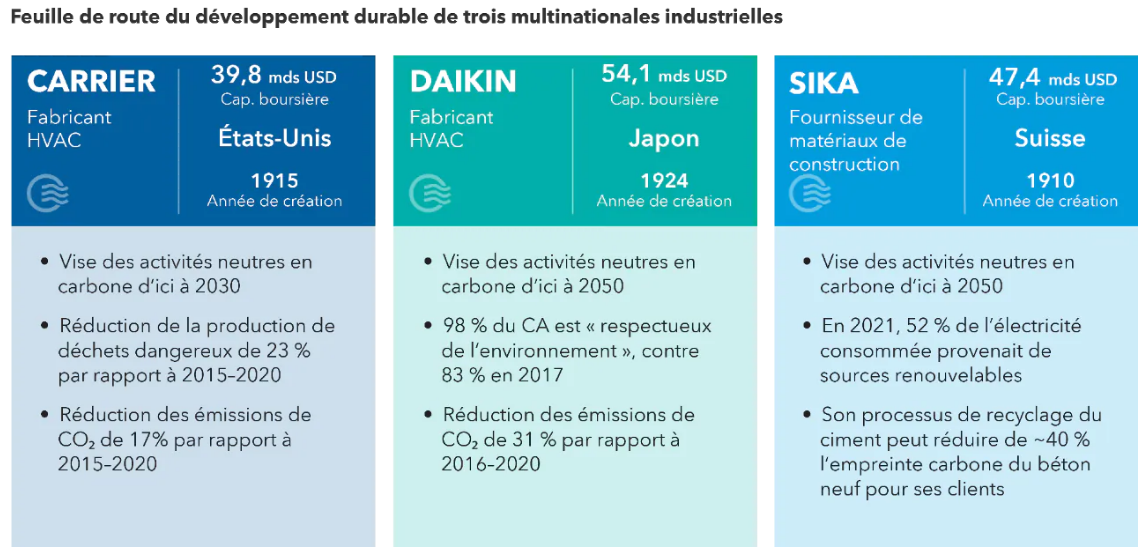 Sources: Capital Group, company reports, Refinitiv Datastream. Market capitalization in US dollars as of 03/31/2022
Dollar stores, Ali Baba's cave for bargain hunters
When the economic situation worsens, consumers naturally become more conscious of their spending, and many turn to distributors that offer clothing, home and hygiene products at great prices, as well as well-known brands at low prices.
With the economy slowing down, many consumers are shopping at dollar stores that have held up well in previous years.
Although it may seem counterintuitive, well-run chains often have the ability to dictate their prices when inflation rises.
For example, US retailer Dollar Tree, which offers a wide selection of $1 items, recently launched a campaign to sell $5 and $1.25 items. This same approach has helped competing brands enjoy increased sales and profits for several years.