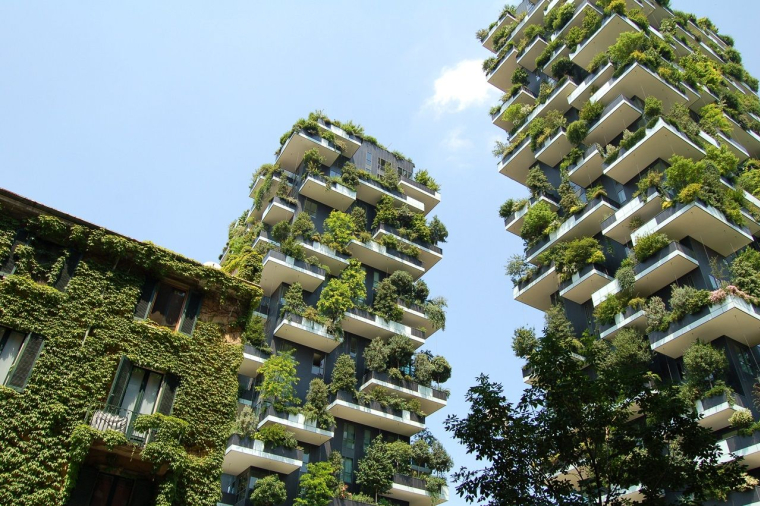 (Photo: Unsplash – Chris Barbalis)
Real estate investment companies (SCPI) with a spread ratio of 4.45% in 2021 appeal to investors who are attracted by the return on these investments, as well as the material nature of real estate. Thus, the collection began to grow again in 2021 after a significant decline in 2020 due to the health crisis. Often, individual investors want to invest in SCPI through life insurance, an investment that is also especially valued by the French. Are you planning to buy SCPI shares under a life insurance contract? Are you hesitant to buy directly? Operation, Advantages, Disadvantages: Learn in this article everything you need to know about investing in SCPI through life insurance to make the right choice.

How does it work?

There are two ways to buy SCPI shares. The first solution, the most famous and the first that comes to mind, is to buy shares directly from your banker, capital management advisor or directly from the management company. But you can also invest in SCPI through a life insurance contract. In fact, life insurance is an envelope that allows you to invest in a fund in euros and / or in units of account or UC. These unit-linked units allow investors to invest in the stock market (through stocks, traditional UCITS, ETFs or even structured products), as well as in the commodity market (eg through ETFs), as well as in the real estate market through SCPI, OPCI , SCI, etc.
But be careful, it's not systematic. In fact, you can only invest in SCPI under a life insurance contract if it includes this type of unit-related support. Not all life insurance contracts allow you to invest in SCPI. In addition, those who offer it have a limited range of SCPI, more or less large depending on the contract. If you specifically want to invest in a particular SCPI, make sure they are available under a life insurance contract and which one or which distributes them.
What are the benefits?

The first advantage of investing in SCPI through life insurance is the affordability and ease with which you can invest. No need to consult a capital management advisor or management company, you can very easily invest with a universal and hyper-affordable investment, especially if you are taking out life insurance online. A few clicks will allow you to select one or more SCPIs from your associated block support.
Another advantage: liquidity. Investing in SCPI is not necessarily very liquid, and unit holders may face difficulties in resale on the secondary market. If he does not find a buyer quickly, he will have to either wait or reduce his price. However, when investing through life insurance, this shortcoming is eliminated, because the contract is concluded with the insurer. This way, you can more easily resell your SCPI blocks by selling the appropriate UC line.
Finally, investing in SCPI through a life insurance contract allows you to position yourself on the stone, while receiving the tax benefits of life insurance, and there are many. First, after 8 years of withholding the contract, a discount of € 4,600 for a single person and € 9,200 for a couple applies annually to the repayment income. In addition, if the debt is less than 150,000 euros for a single person and 300,000 euros for a couple (all contracts together), the profit is taxed at only 24.7% (fixed rate on dismissal 7.5% + social security contributions 17.2% ) against a single tax of 30% for contracts for a period of less than 8 years. In addition, life insurance also allows you to take advantage of tax benefits in terms of inheritance. Thus, for payments made before the 70th anniversary of the insured, the beneficiary receives funds under the contract without inheritance tax up to 152,500 euros, with a fixed tax rate of 20%, and then 31, 25% over 700,000 euros. For payments made after the 70th anniversary of the insured, the beneficiary receives funds under the policy without inheritance tax up to 30,500 euros. In addition, taxation is applied on the scale of inheritance tax. Interest and capital gains from payments after 70 years are completely exempt.
Read also: How to increase the profitability of your life insurance by taking the least risk
What are the disadvantages?

But investing in SCPI through a life insurance contract has more than just benefits. First, with this solution, the investor will not be able to take advantage of the leverage to invest. Indeed, it is possible to take out a mortgage for the purchase of government securities shares only if the shares are purchased directly.
SCPI's profitability is then reduced by the costs inherent in the life insurance contract (management fee and any entrance fees). Even if life insurers emphasize the fact that the subscription price in SCPI is lower than in direct investment, with a discount of about 2%, it is important to remember that the specific management costs applied to all units of account affect overall efficiency. .
It should also be noted that according to the SCP and the rules of the insurer, the distribution of rent paid under the contract may be amputated in part.
.