Climate change is accelerating. And among the causes of this phenomenon, which threatens humanity, an important place is occupied by the consumption of meat and breeding intended for its feeding. However, investing in plant-based alternatives to meat production is the most effective way to combat climate change, according to a study by the Boston Consulting Group (BCG). Tguardian, July 7.
A BCG report shows that every dollar invested in meat and dairy alternatives yields three times more greenhouse gas reductions than investments in green cement technologies, seven times more than investments in green buildings, and eleven times more than electric cars.
⋙ Climate change in France: what will we find on our plates in 2050?
Meat grown on farms is responsible for 15% of greenhouse gas emissions
The reason is simple: the production of meat, such as beef, generates six to thirty times more emissions than the production of tofu. According to a study by the Oxford Martin School, animals and the agriculture related to their food (especially soy) are the source of 15% of greenhouse gas emissions, which is more than all the emissions associated with transportation (cars, airplanes, etc.). .). The study concludes that the mass adoption of a vegetarian diet worldwide would reduce by two-thirds the CO2 emissions associated with food, which itself accounts for one-third of those emissions.
Increasing investment in alternative proteins
According to BCG, investment in alternative proteins, including fermented foods and acellular meat, has grown from $1 billion (£830 million) in 2019 to $5 billion in 2021. These alternatives currently account for 2% of proteins sold on the market and will reach 11% in 2035 based on current growth trends. This development will reduce emissions equivalent to the production of greenhouse gases produced by the aviation sector. BCG also notes that plant-based meat substitutes can develop much more quickly thanks to technological advances that will allow for increased production and regulatory changes that will make sales easier.
"Widespread adoption of alternative proteins can play an important role in the fight against climate change"– said Malte Clausen, associate partner of BCG, quoted by the Guardian. " Many investments have been made in electric cars, wind turbines and solar panels, which are useful for reducing emissions, but comparable investments in alternative proteins remain insufficient, even if they are growing rapidly »he adds, before concluding by stating that "if you really care about impact [sur l'environnement] as an investor, you absolutely need to understand this industry".
>>> What foods cause global warming?
Plant consumption is growing in France
In France, a survey published in December 2021 found that almost half of French people (48%) had increased their consumption of plant-based products in the past two years. This trend will continue as 42% of respondents plan to consume more in the coming years.
The world is expected to have about 10 billion mouths by 2050, and at the same time UN member states have committed to carbon neutrality through the Paris Agreement to combat climate change. And to achieve this neutrality, food plays a central role. In fact, globally, 83% of land is devoted to livestock, a sector that accounts for up to 31% of greenhouse gas emissions in 2021, according to a study by the United Nations.
Read also: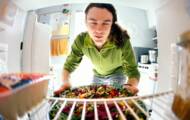 Nutrition: Are you ready to go vegetarian?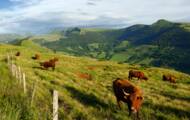 Are you ready to eat less red meat to fight climate change?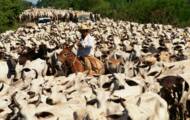 Meat: a risk for the environment and health