The relevance of integrating this promising asset class into your portfolio.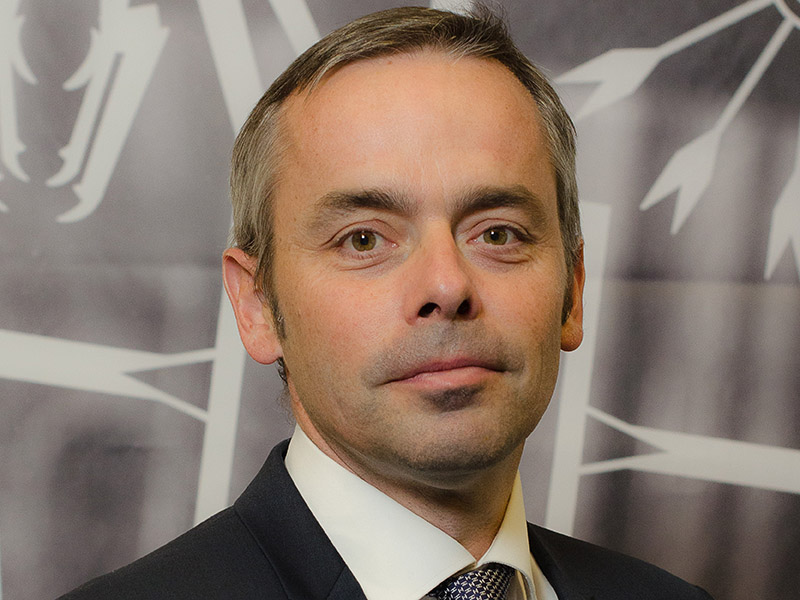 The growth of digital consumption has led to a change in consumer habits with products and services available online 24/7. As a result of these new habits, delivery times have been drastically reduced. This change in practice has a specific impact on trade-related logistics and infrastructure. Economic players must be able to deliver goods directly to consumers as quickly and efficiently as possible. In particular, it is about the last mile. To deliver on its promises, the company that supplies the product needs a reliable and efficient physical infrastructure and well-established logistics. This means locating your business in efficient and versatile buildings to effectively manage the supply, storage, preparation and delivery of goods.
The second direction is that which directly affects the industrial sector: the relocation of part of economic activity. The strategic choice of these industries takes into account aspects of distance optimization, criteria for sustainable development, and sometimes even ethical and social issues. The Covid-19 pandemic and geopolitical tensions have exacerbated this trend.
Today, two main criteria are taken into account for the physical location of infrastructures, and hence real estate and buildings:
proximity of infrastructure and buildings to vehicles
proximity to areas of high population density to reduce delivery distances.
The undeniable impact of the COVID-19 pandemic on the logistics and industrial sectors
Restrictions have increased the importance of having local infrastructure for fast delivery of goods. Accelerating digital habits of consumers has forced some companies to find new ways to reach their customers and supply their products.
The health crisis has highlighted the strategic role of global logistics, especially European logistics. From this logic follows the previously mentioned repatriation of certain strategic measures for business and consumers. During the crisis, the result was an increase in inventories, which directly affected the management of buildings and infrastructure.
Today, it is very important to monitor consumer behavior and corporate strategies on global issues and challenges, whether it is armed conflict or the fight against climate change. These rises will create new needs in logistics and industrial infrastructure. This new way of thinking and considering the industrial and logistics market as close as possible to the population is called: urban logistics.
Trends in the logistics and industrial real estate market
This leads to an increase in rents due to growing market demand and supply shortages (capacity of existing infrastructure and / or low land availability). The shortage of raw materials and the increase in construction costs make it difficult to offer new infrastructure in a reasonable time. Therefore, the pressure on rent is strong and should continue in the coming years. In urban areas, the demand for buildings and infrastructure for storage and logistics is supported by the last mile mentioned above. These factors contribute to the availability of permanent tenants.
Large logistics platforms have seen a drop in productivity in recent years, while the smallest buildings, called small logistics, maintain higher levels of productivity, even if they also fall.
However, investment in light industry and small logistics remains limited for these buildings, which requires the development of portfolios with significantly more assets to compensate for this low volume by increasing the number. Daily market monitoring and the presence of local teams are important for identifying investments and thus increasing the volume of transactions. Moreover, the number of players in the infrastructure and logistics market has increased significantly in recent years, which has led to a much larger amount of investment.
Mature and profitable asset class for investors
Investing in this asset class is an opportunity for institutional investors in several ways:
The industrial and logistics sector, which is growing until 2020, continues to be so today. There is no logical or predictable reason for the depreciation in the coming years.
Although they have fallen, profitability remains attractive to institutional investors. Detailed market knowledge allows you to make smart choices in terms of investment.
Diversifying the types of tenants in the portfolio reduces the risks inherent in any investment, while increasing the overall stability of the fund. This risk is even lower because tenants in the industrial sector are aware of the economic situation. The result is a situation of market stability, which is manifested, in particular, in long-term leases, which allows to predict significant profitability and ensuring good visibility of cash flows. Tenants are usually financially sound SMEs operating in a variety of sectors and industries.
Finally
The evolution of the market in recent years confirms the relevance of this choice of asset class. Investment logic must be long-lasting and stable, but also resilient to major current and future challenges. The phenomena of globalization and relocation of a large number of goods and strategic activities, problems caused by the necessary proximity of buildings to the population, the concept of last mile, pressure on rent and restrictions associated with the construction of new infrastructure confirm the relevance of investing in industrial and logistics real estate.
WARNING:
April 2022. This document was prepared by Edmond de Rothschild (Suisse) SA ("Edmond de Rothschild"), located at 18 rue de Hesse, 1204 Geneva, Switzerland, by a Swiss bank authorized and regulated by the Federal Financial Market Authority. supervision (FINMA). It is not intended for nationals who are residents or permanent residents, or for organizations registered in a country or jurisdiction in which its distribution, publication, availability or use would be contrary to applicable laws or regulations. This non-contractual document is provided to you for informational purposes only and should not be construed as personalized investment advice or advice, an incentive or offer to buy, sell or own any security or financial instrument transferred, or the sale of any -what investment strategy. The figures, comments, and analysis contained in this document reflect the Edmond de Rothschild Group's view of the markets based on its experience, economic analysis, and information at the time of publication, which may therefore change. The figures, comments, analysis and investment research contained in this document may be incorrect, outdated or irrelevant if read by investors after the date of publication of the document or due to market developments. Any investment is associated with risk, including the risk of price fluctuations and profitability. Past performance and instability do not indicate future performance and instability and are not constant over time.
Edmond de Rothschild (Switzerland) SA, Rue de Hesse 18, 1204 Geneva, Switzerland / T +41 58 201 75 40 / [email protected]