After months of the European Central Bank's (ECB) seeming ostrich outbreak, calling it "temporary," the ostrich has finally turned into a hawk set up aggressively to fight inflation.
Clement Inbona, fund manager, and Olivier de Berrange, director of information technology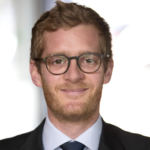 Thus, this Thursday, June 9, 2022, will be a black stone for the ECB. Christine Lagarde's board of trustees has announced a break. In a context where inflation seems to be slipping through its fingers, the ECB is firmly committed to announcing the completion of its balance sheet expansion and, above all, the first rate hike. An unprecedented decision since 2011.
I must say that there is urgency, because consumer prices rose by 8.1% over the year for the entire euro area. Only 18 months ago, they fell. In all Baltic countries, inflation even exceeds 15%!
First of all, it urgently concerns key rates. The announcement of a 0.25% deposit rate increase is not trivial in content or form, as it will take effect at the next meeting on July 21. The setting assumes that the rate increase is first proposed at the beginning and then act on the day of the D meeting. This time, the announcement six weeks in advance indicates a desire to regain control of its pace, but also the need to be careful not to turn markets back and at least give them short-term visibility. The ECB is fully aware of this, as it has not failed to clarify that, although this measure risks creating stress in the financial markets in the short term, it is still necessary to stabilize financial conditions over a longer period. We must first "harm" to then make it easier.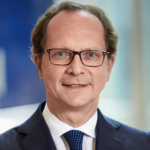 Urgent asset purchases then. With a balance sheet of more than € 4 trillion since the advent of COVID-19, the ECB will stop buying government bonds from 1.is next July. Thus, direct support for state funding is over; give way to a free confrontation of supply and demand in the bond markets, risking a significant increase in government funding, and the already large debt for many of them.
Finally, the result is unlikely to be encouraging, as the ECB's peak monetary policy path is narrow and vertical. The first challenge on the horizon since September: the door is already open for a double increase of 0.50%, if inflation does not return from the summer, an opportunity that currently seems unlikely.
if he "urgently go furtherwe also must not go too far, risking provoking the already fragile growth into the abyss. Good luck Christina!
Show article warnings

---
The information provided is the result of an internal study conducted by the management team as part of its UCI management activities, and not a financial analysis in the sense of the situation.
This analysis is based on the best sources we have and publicly available information. They are in no way mandatory for La Financière de l'Echiquier and are not investment advice.
---