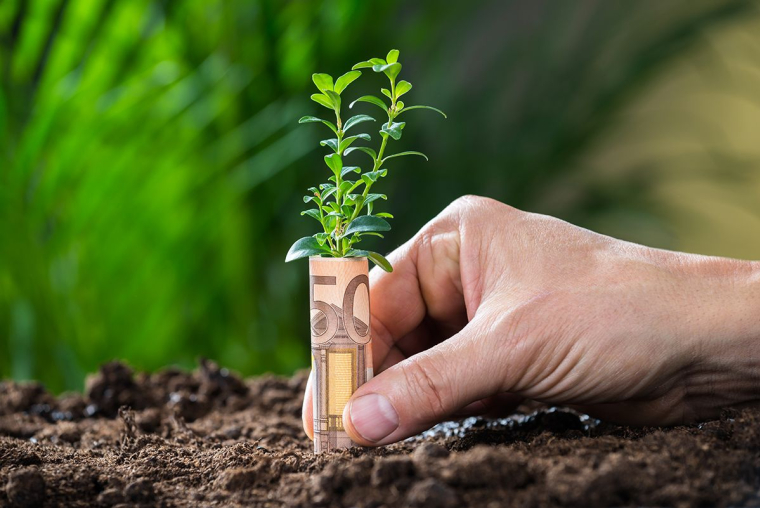 (Photo: Adobe Stock -)
Combating climate change is a priority investment topic for every saver according to the latest Responsible Investment Barometer published by CPR AM and Insight AM. A figure that rises to 86% if you ask financial advisers. They believe that the acceleration of demand for responsible investment is mainly due to awareness of climate issues (73%, well ahead of all other factors).
So how do you target your savings to act on your scale for the benefit of the climate?
Your savings affect the climate
The causal relationship is not necessarily obvious. However, savings need to be aware that their savings, no matter how they are invested, affect society. "Unfortunately, without concrete action on their part, this may be contrary to their values. That is why it is important to question our desire to make an impact, choose the investment products that suit us and save on our conscience, "said Colin Pavo, Head of Responsible Investment Research at La Financière de l'Echiquier. .
In fact, the first source of CO₂ emissions from a French household is its savings! "Indirectly, of course, because it is the method of reinvesting savings by banks that is harmful to the climate. The € 3,000 deposited in a current account at a large classic French bank is as polluting as a round trip from Paris to New York, "explains Pascal Bossant, manager of Baussant Conseil, 1% administrator for Planet. , and the author of several books that explain how to act for the climate in business, in the family and with your savings.
Why? "Because traditional banks are still massively financing fossil fuels," continues Pascal Bossant. Therefore, it makes a lot of sense to be interested in the impact of your savings on the climate. For Meeschaert Amilton Asset Management, a global approach seems important when we want to influence the climate by promoting technological solutions that can reduce CO2 emissions, as well as supporting all activities aimed at a low-carbon economy.
"Indeed, in order to mitigate climate change, it is necessary not to exceed the total carbon budget, ie the maximum amount of CO2 emissions. Calculations at the portfolio level of global temperature, tons of CO2 saved or avoided, are very interesting indicators in a broader and forward-looking vision, "said Oreli Bodhen, Deputy Director General and Research Director. SRI is inside the company.
Greenfin, SFDR… necessary benchmarks, but insufficient
To mobilize some of the savings in favor of the energy and environmental transition, certain funds are determined by the Greenfin label. "Created by the French state, it labels green funds and guarantees the transparency and environmental friendliness of financial products. This is a benchmark for both financial professionals and savers, "said Adrian Dumas, investment director of Mandarine Gestion. 8 activities have been identified, including renewable energy, energy efficiency… "The aim is to select companies in these sectors that are working to reduce their carbon footprint through environmental activities. In any case, I would advise savers to carefully read the documents describing the investment policy of the funds, because, in addition to the label, each management company has its own characteristics of responsible investment and sustainability, "said Pierre Valentin, Chairman of the Board. Ecofi Executive Board.
The Sustainable Finance Disclosure Regulation (SFDR), introduced in March 2021, also makes it possible to classify funds according to the degree of intensity of the responsible approach. "Investing in a product under Article 9 of the SFDR also means ensuring that it is in line with climate change mitigation," said Vincent Aures, Director of Innovation, Sustainable Development and Communications, Administrator of the Novaxia Charitable Foundation. But the latter especially wants something concrete, with quantitative results and actions with real impact. "The less opaque the commitment, the more effective it can be. You should take the time to study the reports, see which indicators have been implemented and how they will be monitored. Wealth management advisors are doing a great job of educating on this issue, "he added.
Because financial advisors have been familiar with these different concepts for several years. They will be able to "raise the hood" of investment funds to reconcile the wishes of the investor with the management strategy. "Contact your financial advisor and ask him to provide additional information about the funds for the stated environmental purpose. On the other hand, focusing on an environmental problem that is too specific can limit the fund's sectoral diversification and increase its risk profile, "suggest Christine Kolb (co-founder) and Ann-Claire Imperiale (co-head of research and engagement at ESG). ) with Sycomore. Asset Management.
.