The PRI, which is responsible for promoting responsible investment, has just published a report to move away from seeing employment as a simple economic transaction and emphasize economic dignity and human development.
Jean-Francois Bay, International Managing Director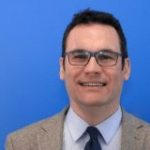 The UN and the UN-backed group responsible for promoting responsible investment (PRI or Principles for Responsible Investment) encourage investment companies to integrate environmental, social and governance (ESG) issues into their analysis and decision-making processes.
PRI now has around 4,000 company signatories and just released a human rights report on July 11, titled How Investors Can Promote Decent Work.
In this report, the organization notes that investors need to adopt a more decent and people-oriented approach to work. The organization states that "this means moving away from viewing employment as a mere economic transaction and moving away from viewing workers as mere human capital in terms of economic efficiency and emphasizing economic dignity and human development."
Climate, Technology and Population Aging: 3 Major Consequences to Consider
Three key changes are affecting the future of decent work: the transition to a low-carbon economy, demographic change and technological progress. The ILO (International Labor Organization) emphasizes the urgency of addressing these transitions, which means we are facing new forces that are transforming the world of work and creating immediate challenges.
A low-carbon economy
A smooth transition to a low-carbon economy will require investors to understand and mitigate impacts on workers, communities and consumers, a process commonly referred to as a "just transition." The transition to a net zero world, if mismanaged, is likely to increase inequality and leave workers and communities locked out. However, investors expect significant opportunities if the transition is carried out effectively:
Significant opportunities for investment and innovation await you renewable energy sources and environmentally sustainable construction and reconstructionwith significant job creation and workforce retraining.
Significant new investment opportunities exist across all asset classes, including green bonds, sustainable infrastructure and green real estateamong others.
According to estimates, the implementation of the goals of the Paris Agreement will lead to a global loss of jobs of about 6 million people 24 million jobs.
Investments in the green economy can contribute to the decent and inclusive work agenda, as environmental degradation already disproportionately affects vulnerable populations and low-income countries.
Technological progress
By the mid-2030s, 30% of jobs are estimated to be at high risk of automation. To avoid isolating workers affected by the technological transition, it is important to encourageeducation and lifelong retraining, and ensuring that dialogue between affected workers and managers is aimed at proactively shaping the design of future workplaces. Increasing operational efficiency and automation also opens the door to new investment opportunities.
The increased prevalence and availability of digital work platforms, such as those operating in the larger economy, have highlighted the lack of social protection and labor rights afforded to these workers, who are mostly self-employed.
In order to support the Decent Work Program, it is important that platforms (and their customers) meet expectations to protect all components of Decent Work, as outlined below. This should be combined with stricter rules on the use of individual personal data and algorithmic reporting. Given the nascent and cross-jurisdictional nature of digital platform companies, investors should also consider tax fairness.
To lead and manage technologies of decent work means ensuring that the final decisions about work are made by people. By properly regulating technology and reskilling workers, we can foster innovation and bridge the digital divide.
Demographic changes
We think so the number of people over 60 will double by 2050 and that youth will continue to grow. This will lead to significant numbers of workers leaving the labor market, as well as an increase in the number of young people entering the workforce, putting pressure on the institutions associated with these two transitions. Investors will need to consider the changing needs of their beneficiaries and the workforce of their portfolio companies as demographics change.
Rising youth unemployment will require greater strategy and investment from governments and the private sector to ensure young people are properly trained and educated to enter the labor market. Adopting a lifelong learning approach – lifelong learning at all career stages – will ensure that young people can adapt to new skills gaps caused in part by the technological transition. In conjunction with the transition to a low-carbon economy, investors can play a key role in ensuring that workers and communities are adequately prepared to work in a low-carbon economy.
A similar approach to education and retraining can also be used senior employees, to expand their range of opportunities and contribute to a more active society, opening up new investments in health care. Opportunities for partial retirement can be created, promoting job diversity for older workers. Technological progress can also help older workers perform certain tasks by partially automating them, and this work should be supported through a reliable and flexible pension system. This strategy can reduce the pressure on investors who face a an increasing number of people want to convert their investments into cashand also partially reduce the pressure on the pension system and on the demand for medical workers.
4 pillars of decent work
The United Nations has identified four pillars of decent work, consistent with existing international frameworks, that should be considered by investors during systemic change:
Social dialogue
Cost of living
Access to social benefits, health and safety and social protection
Equal opportunities and treatment
Consideration of investment decisions
Incorporating decent work considerations into investment decisions is still in its infancy, and until now investors have tended to engage with listed companies only on issues related to decent work.
Recently, private market investors have been paying more attention to this topic, particularly in infrastructure and private equity, where some investors have used the SDG as a basis for decent performance.
Two examples highlight this:
To a lesser extent than equities, issues of decent work are factored into fixed income valuation or portfolio construction. Some investors apply social screening, but this usually does not include the more complex criteria of decent work. There is also a growing number of thematic investments related to social goals, such as SDG bonds.
Funds taken on the topic of employment
In recent months, several funds have been created to promote job creation in France. An investment thesis that is easy to understand, but not always easy to implement.
You can read our latest articles on employment and education where we list some of the funds on these different topics:
https://www.quantalys.com/Article/Consultation/17038
https://www.quantalys.com/Article/Consultation/17037
Download the PRI report (pdf, English, 21 pages)