In 2017, thousands of investors from just over 175 countries found themselves empty-handed by investing nearly $4 billion (US) in a cryptocurrency called "OneCoin". The mastermind of the project, Ruzha Ignatova, disappeared along with what is believed to be all the money lost.
This news struck a chord in the world of cryptocurrencies. Moreover, the BBC even dedicated a podcast to him. And while this is a serious scam, the fact remains that this type of scam is common in the crypto-asset world. These include cryptocurrencies (such as Bitcoin) and non-fungible tokens (NFTs). Owning these tokens gives the investor rights that can take many forms (access to a product – for example, a work of art – or service, or similar to owning a share).
Over the years, first in my professional practice as an auditor and forensic accountant, and then as a researcher, I have been interested in the study of fraud. I am mainly concerned with the determinants of fraud, as well as its indicators and consequences. More recently, my interest has been focused on crypto-asset fraud, as these new technologies come with new risks and limitations that not only users/investors face, but also regulators.
An alarming amount of fraud
A 2018 report by a crypto-asset firm found that nearly 80% of all initial crypto-asset issuances (PECs) launched in 2017, such as the issuance of new cryptocurrencies, were fraudulent. Obviously, it is impossible to accurately measure the number of frauds that occur each year, in particular because most of them are not reported to the competent authorities. However, this alarming number should still cause potential investors to question their own risk management.
You should know that crypto-assets are almost unregulated worldwide. Regulators like the Autorité des marchés financiers here in Quebec and the Securities and Exchange Commission in the United States have been working on this topic for some time, but regulation has lagged behind in some areas. This situation can be explained, among other things, by the decentralization and lack of borders of these investments, which makes the development and application of laws and regulations particularly difficult.
"Traditional" indicators of fraud
Investing in cryptoassets is part of the field of technological finance, commonly referred to as FinTech. Fintech investment tools are quite different from those of traditional finance, and fintech investors are often driven by the search for quick, even speculative, returns.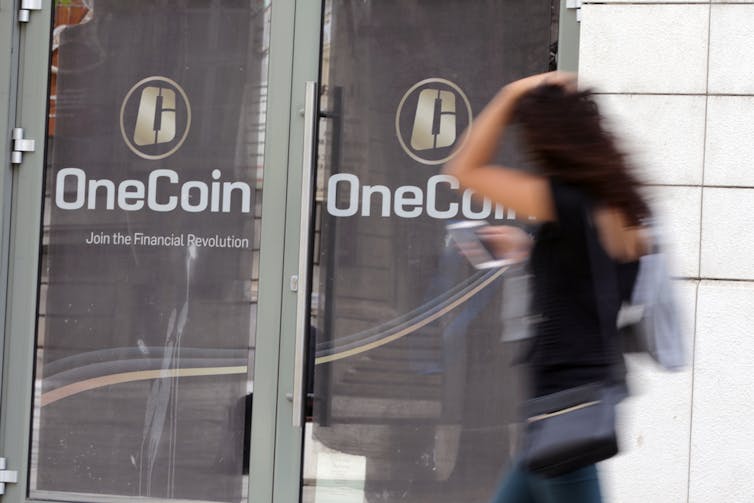 The fact remains that fraud indicators that have long existed in traditional finance, such as investing in stock markets, are also present in FinTech. Just think about the guarantee of incredible rates of return, far in excess of what currently exists in regulated markets. Or even the urgency to invest, which is promoted by certain promoters of financial products to encourage investors to put their money into it without wasting time thinking.
This urgency is especially felt when the promoter plays on the fear of missing out on an incredible investment opportunity, encouraging the investor to get his money in quickly if he doesn't want to be swept under the rug by other faster investors. You can draw a parallel with promotions on goods in stores, which sell at reduced prices, but indicate that the quantity is limited. However, in the case of investments, this often turns out to be a scam rather than a tempting opportunity.
Explanatory documents… but not regulated
The technological aspect of cryptoassets means that new indicators appeared quickly. Because they differ from what investors are used to hearing from the stakeholders responsible for informing them of the risks incurred, including investment advisers, it is very important that they pay special attention to the projects in which they intend to invest. Indeed, the absence (or quasi-absence) of regulation means that the investor is currently solely responsible for protecting themselves against the many scams that are prevalent in the industry. However, there are exchange-traded funds backed by cryptoassets that some investment funds offer. But the fact remains: these investments face the risk of volatility.
As with traditional investments, the groups behind PECs publish a so-called "white paper." Similar to the prospectus, in the case of a public offering, i.e. the fact that the company is seeking additional funds through the placement of shares, for example, this document conveys a large amount of information about the proposed project to a potential investor. We are talking, among other things, about the functioning of the project or the composition of the team behind it.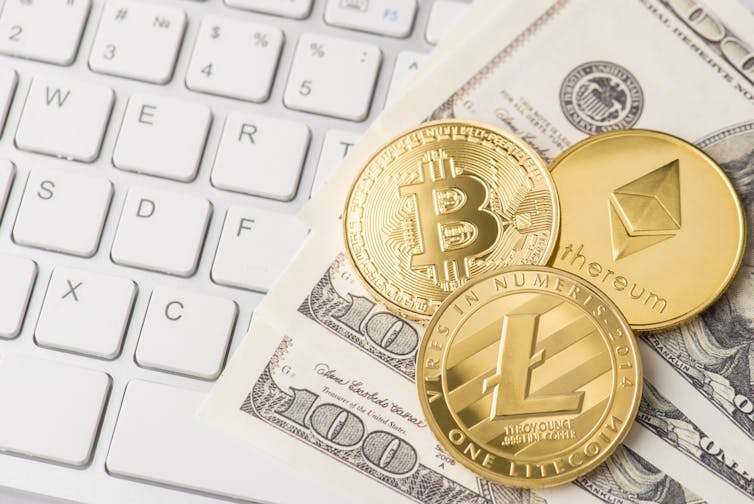 However, this is where the similarity with prospectuses ends, since, in contrast, a prospectus white paper is not regulated. Thus, the issuer can indicate there what it wants, and vice versa, omit information that may be useful to a potential investor. It is important to note that for most projects anyone can issue one white paper. But regulatory authorities strongly recommend registering the legal entity in question, not only to increase the confidence of potential investors, but, above all, to ensure compliance with current regulations.
New fraud indicators
Therefore, there are signs of fraud specific to crypto-assets. So we saw white papers contain contradictory elements, inconsistencies or even mistakes, including (and surprisingly) the name of the company behind the project. Indeed, some white papers those copied from other projects are reviewed hastily, which leaves this type of typo behind. You should be aware that usually a PEC is a unique project and that a copy usually indicates a fraudulent project.
Additionally, another indicator of potential fraud is a white paper some passages of which are difficult to read. This should make a potential investor doubt the seriousness of the project. Really, white paper primarily useful for informing the investor, and the use of obscure words in such a document should be prohibited for any project that wants to be consistent.
In addition, the team behind the project is essential to its success, especially due to its technological complexity. Therefore, it is doubtful that this was not put forward in the project documentation, whether in white paper or on its website. Also, it is generally quite easy to contact the team behind PEC to ask questions or get more information about the project, which is not the case with traditional finance. If a potential investor fails to contact the team, there is again reason to doubt the seriousness of the project.
Detecting one of the fraud indicators discussed above does not de facto mean that the project is fraudulent. However, recognizing this means that an investor is better equipped to ensure their own management of the investment risks associated with fraud, which is particularly prevalent in the crypto-asset ecosystem.