Janus Henderson predicts a global decrease of $270 billion in 2022/23.
Main points
Globally, net corporate debt fell by 0.2% at constant exchange rates in 2021/2022 to $8.15 trillion – and the decline is set to continue.
The decline in Europe took place mainly at the expense of Norway, Italy and Switzerland
Healthcare divestments were the main driver of Switzerland's 9.6% currency-adjusted decline in corporate debt
Switzerland's net corporate debt is US$88 billion, and just 5% of continental Europe's total corporate debt of US$1.95 trillion
A significant increase in cash flow helped fund record dividends, share buyback programs and debt repayments
The debt of oil, mining and automobile industry companies was reduced the most
Rising bond yields led to buying, especially in the high-yield segment
Debt sustainability indicators are strong and have improved significantly in 2021/22
Janus Henderson forecasts that global net debt will fall by $270 billion in 2022/23, or 3.3%.
According to the annual Janus Henderson Corporate Debt Index, for the first time since 2014/2015, corporations worldwide are paying down more debt than they are taking on. Operating profit rose 51.4% to a record $3.36 trillion in 2021/2022, resulting in a marked increase in cash flow that helped fund capital expenditures, record dividends, share buyback programs, and debt servicing and repayments. In this context, net debt declined by 1.9% to $8,150 billion in 2021/2022, down 0.2% at constant exchange rates.
Just over half of companies (51%) have reduced their borrowing globally; outside the United States, the trend is more pronounced, with net debt down 54%. A quarter of the companies in the Janus Henderson index have no debt; this group together has a net cash position of $10 trillion, half of which is held by nine large companies. These include technology companies in various industries such as Alphabet, Samsung, Apple and Alibaba.
In 2021/2022, debt sustainability indicators improved significantly. Globally, the debt-to-equity ratio fell 5.7 percentage points to 52.6%, with three-quarters of sectors recording improvements. The share of operating profit allocated to interest expense fell to an eight-year low of just 11.3%, due to low interest rates and high margins.
Janus Henderson expects further debt reduction over the next year as rising funding costs and the economic downturn prompt companies to be more cautious. Janus Henderson estimates that net debt will decline by $270 billion (-3.3%) at constant exchange rates to reach $7.9 trillion by the same period next year.
The biggest reductions in debt are in the energy, mining and automotive sectors
The most significant development was observed in the energy sector: oil and gas producing companies reduced their debt by $155 billion, which is one-sixth less than in the previous year.the jump in energy prices contributed to a significant improvement in the situation in the sector. A surge in cash flow for mining groups around the world has helped reduce leverage by a quarter. In the auto sector, component shortages limited vehicle sales but contributed to higher sales margins, which reduced the need to finance consumer credit programs among auto manufacturers.
The healthcare sector is crucial in Switzerland
The net debt of Swiss companies is 5% of the total European debt (excluding the United Kingdom) of USD 1.95 trillion. Divestments in the healthcare sector were the main reason behind the 9.6% decline in Swiss corporate debt after adjusting for currency effects. Thus, the net debt of Swiss companies in 2021/2022 is USD 88 billion, i.e. a net debt ratio of 28%, which is lower than the European (ex-UK) average of 68%.
Investment opportunities for bondholders
In the bond markets, corporate bond yields rose sharply, especially in the high-yield segment, which increased the cost of issuing new bonds. Companies adapt by repaying their liabilities; nominal value bonds have declined by $115 billion since the start of June 2021. There is now much greater differentiation between high and low risk issuers, between sectors and between different maturities, creating real opportunities for active fund managers like Janus Henderson. With most sectors struggling, portfolio managers are looking for lower-risk options in more defensive sectors while remaining selective.
Seth Meyer and Tom Ross, Janus Bond Portfolio Managers, explain: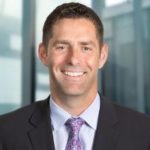 "Corporations around the world have cautiously decided to borrow from the chasm created by the pandemic in global economic activity. These debts were supposed to be temporary – and they were, as evidenced by last year's focus on reducing short-term debt.
"We expect this decline to continue. Economic growth may slow or stop, but companies are in a very profitable position. Indeed, they have significant cash flows and can easily cover their interest. In addition, they are not over-indebted and do not have significant refinancing needs; as a result, they are in no way forced to borrow. So it looks like companies will actually be able to weather the economic downturn and use their cash flow to further deleverage, rather than face an existential challenge that could force them to once again turn to lenders to help them out.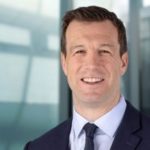 "There is no doubt that the bear market is unfavorable for investors, but for new investors who are interested in corporate bonds, the yield is much more attractive than in recent years. It is almost certain that liquid savings will lose their real value in high inflation. In addition, investors significantly overweighted their stock portfolios during the stock market boom. Therefore, rebalancing portfolios in favor of bonds can be beneficial for many. The current downturn will end, and while we have new options in issuer selection, there are still strong arguments for investing in corporate bonds."