Decentralized finance: how to get a good income in a safe, secure and easy way? Celia ZengDeFi Fund Manager capital, explains everything to you.
As the global introduction of cryptocurrencies accelerates, decentralized finance, or DeFi, is attracting more and more investors.
What is DeFi and why is it so popular?
DeFi is a general term for financial products and services available to anyone with an Internet connection. The goal of decentralized finance is to eliminate intermediaries and create a completely new financial system that is completely independent of traditional finance.
Last year, the DeFi sector experienced an unprecedented boom. Total locked value (total amount of blocked assets) on DeFi platforms increased from $ 700 million in December 2019 to over $ 200 billion in early 2022, equal to Greece's GDP in 2017. That's why you've probably heard of DeFi before last year. Indeed, decentralized finance quickly became a separate sector.
Now, if you want to invest in DeFi, here are some tips I found and received as a decentralized financial asset manager.
Invest in cryptocurrencies with large market capitalization
According to CoinGecko, on the market of more than 13,000 cryptocurrencies. Most of these crypto projects are unlikely to survive. Imagine, for example, low-cap tokens as risky startups – they can sometimes appear and then disappear overnight.
If you want to protect your assets, invest in assets with higher capitalization, such as bitcoin, which is the market-leading cryptocurrency. Large-cap cryptocurrencies tend to be more mature and may have stood the test of time.
Decentralized finance: it's all about utilities
There are a number of crypto companies working on promising projects that could shake up the world of fintech. Therefore, when I evaluate the value of a crypto project, I am interested in its usefulness. In other words, I ask myself, "What is the real problem with this project?"
The usefulness of bitcoin is obvious. It is truly a decentralized digital currency. It does not depend on the fund or the company, and no one can control its protocol. Although its usefulness is obvious, it is increasingly seen as a backup currency for the Internet and, perhaps, once, the world itself.
With the expansion of the fixed token market, Ethereum has become one of the best cryptocurrencies in terms of utility. Although NFT has played a key role in the network's growth, decentralized funding has also contributed to its boom. Also, note that you can easily buy Bitcoin or Ethereum on any cryptocurrency exchange.
Of course, it is important to understand the usefulness of crypto projects. However, many of them have no real benefit. According to a recent report, half of the top 100 cryptocurrencies by market capitalization are of no use. ; therefore, it is important to conduct research before investing in low-capital cryptocurrencies.
Get high returns with DeFi
In addition to the value of digital currencies, the attractiveness of cryptocurrency lies in its ability to offer high returns in a safe, secure and easy way.
How to act? When you buy cryptocurrencies using fiat currency, most cryptocurrency exchanges, including Block-Fi, Cabital, and Coinbase, allow you to deposit them on your savings platforms, where you can earn high returns.
This process, called "attitude"Allows cryptocurrency owners to use their assets and earn passive income without having to sell them. You can consider stacking as the crypto-equivalent of high-yield savings accounts.
Although Ethereum (ETH) is not a cryptocurrency in the correct sense of the word, it has become one of the most popular cryptocurrency assets on the market. However, you will need at least 32 ETHs to bid on Ethereum separately. Remuneration varies, but ETH staking returns are expected to reach 5-17% per year.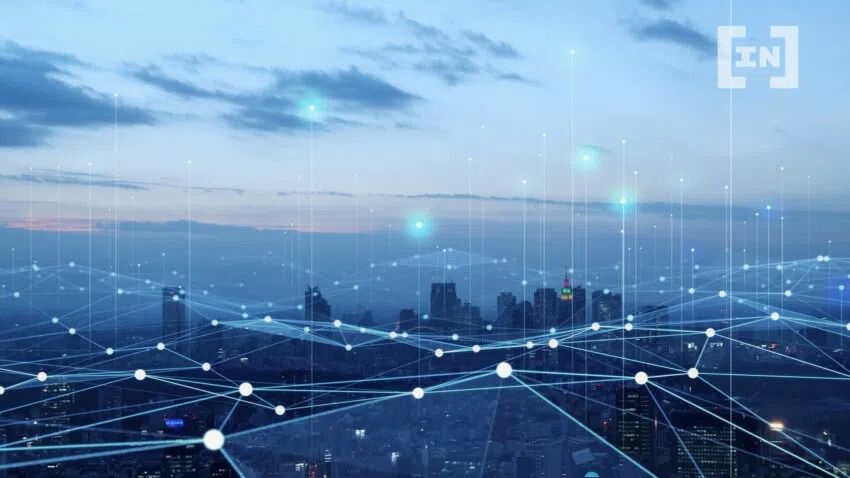 Decentralized finance and stablecoins
When it comes to stacking, USDT and USDC are considered the two best options. One of the main benefits of blocking stablecoins is the interest rate. Indeed, it can reach up to 12%, which will avoid inflation when making a profit.
USDT and USDC stacking is also safe. As the name implies, these are stablecoins (stable currencies) pegged to the US dollar, making them less volatile than traditional cryptocurrencies. If you are looking for a safer way to bet on your cryptocurrency, consider stablecoins.
High interest rates on these assets allow you to invest in international opportunities that are usually open only to hedge funds. They also offer retail investors a unique opportunity to invest in projects that were once available only to hedge funds and large clients.
Cryptocurrencies will continue to grow this year. Thus, the opportunities in the decentralized finance sector seem almost limitless. To take part in this new digital revolution, I would take Bitcoin, Ethereum and Stablecoins, and then put them on the cryptocurrency platform of my choice to earn a good passive income.
About the author

Celia Zeng is DeFi's asset manager at Cabital. The company seeks to simplify investing in the world of cryptocurrencies by challenging the errors associated with it.
Disclaimer
All information on our website is published in good faith and for general information purposes only. Any action taken by the reader based on the information found on our website is entirely at your own risk.