We just felt the beginning of the week, which was not the most interesting. I must say that we are at the dawn of 5 trading days that promise certain emotions, especially after the massive rebound last week. A rebound that will be largely based on NOTHING concrete, but especially on interpretations of Mr. Powell's words. Last night, after the closure of Europe, the school race of the European Central Bank started, which went to Portugal to go and enjoy the wines of the region and try to see what they can do at the rates. Elsewhere, we ask ourselves questions and find no answers.
Audio from June 28, 2022
Download a podcast
A little higher or correcting exaggerations?
We can't find the answer, but we still tell ourselves that we could try to find a stumbling block to go back a little higher. Even if we have to admit that it is not easy for him to step on such a slap. But, as always, it's the first step worth it, and then when we bounce back 35%, we'll tell ourselves we were a little stupid waiting. I must say that AFTER we are always smarter than before. If I had known, I would have sold faster in 2000 and then bought less.
bull
This Tuesday morning, we are counting the points between Bull and Bear and trying to decide who has more arguments to include us in their team. On the part of Bychaks, we still have the impression that certain values ​​are in the process of creating the shape of the "bottom of the cup". This morning I looked at the charts of companies like Microsoft, SAP, Airbus or even Apple. We still have the impression that the falling knife has stopped falling and, in particular, it can no longer fall much lower. We also hear here and there that in terms of seasonality, we have pretty good conditions, and historically summer is a pretty good time to invest. Not to mention that some voices are starting to grow that the market's projected increase in key rates by 0.75% to 96% during the meeting in late July is clearly exaggerated and that we can not count on the Fed raising rates TWICE in a row by 0.75%. While such an increase is considered "exceptional and extraordinary."
Bear
There is still fear in the bear camp that inflation will refuse to fall, that oil will continue to rise – something that was further emphasized yesterday when Goldman Sachs returned to bring it back to the subject. The American investment bank has repeatedly said this: this summer a barrel will rise to 140 dollars. Let me remind you that the summer ends on September 21, and we have 85 days to go up by $ 30 – a penny. In addition to the terrible inflation and the fact that central banks are late (except for the SNB) and that they may suddenly put the economy into recession by raising rates, there is also the fact that this week we will have statistics on income and expenditure of American households. Inflation data, which is closely monitored by the Fed. Fear is still on the bear's side, and any bad news will be there to remind us that WE HAVE NOT YET PRICED, that WE CAN find ourselves in a recession very soon, and that, according to ALL financial experts who have done high research, it will be it is still necessary to carefully reduce by 15% to make it "more or less valid." Not to mention that a quarter of the numbers are approaching – and even if they're good, not sure that's enough, I want to prove this to Nike, which did better than expected yesterday, but which still did the manual work last night after closing .
I'm leaving, but I'm scared
Thus, after the rebound last week, the tension is felt on both sides. On the one hand, we are afraid to miss a huge rebound that will pick up everything in its path, a bit like what we experienced in 2020. Leaving disappointed investors and experts who came and told us: I said !!! On the other hand, we are afraid to take such as for a week of rate growth, and come back to check the lowest, if not worse.
I must say that when we look at yesterday's news and the behavior of markets – we still ask ourselves many questions. We wonder if the 10-year-old American has finished cleaning or if he still needs to work. I wonder if oil really should rise or not. Knowing that if it goes higher: it's inflation, and the Fed MUST continue to work undermining, and that if it goes down, it's a natural destruction of demand, that it's less inflationary, and that the Fed can change its behavior as fast as light. But at the same time, it would mean that we are on the brink of recession. If not right inside.
The water stays cold
Despite the performance of the last few days, we are on the edge of the pool, and having put our toe in it, we still have the impression that it is still a little cold to jump into it without thinking about it in advance. Moreover, in addition to rising oil and gold, which is not indifferent, there is also bitcoin, which has difficulties with the $ 20,000 zone. I must say that what was about to happen happened, and the Three Arrows Capital fund announced the non-payment of a loan of 670 million dollars, which is 15,000 bitcoins. The news is not a surprise, in addition, it should be said that since the announcement of the cryptostar in the red, but only 2%. And to be honest, we had to expect the worst.
But since misfortunes never come alone in the sector, it should also be noted that Goldman Sachs – again – have downgraded Coinbase from neutral to SELL. It's always nice to hear. The reason is the reduction in volume and competition from Binance, which has just reduced its price level. At the same time, this was to be expected. You can't continue to charge transaction fees that in the real world would be considered robbery or fraud. Thus, Coinbase took another 10% yesterday and is now trading at almost 90% after the IPO. It is not easy to keep calm between the delicate cryptocurrency, the oil that is spreading in all directions, and the doubts that are constantly attacking us. Well, unless you're going on vacation on Friday night.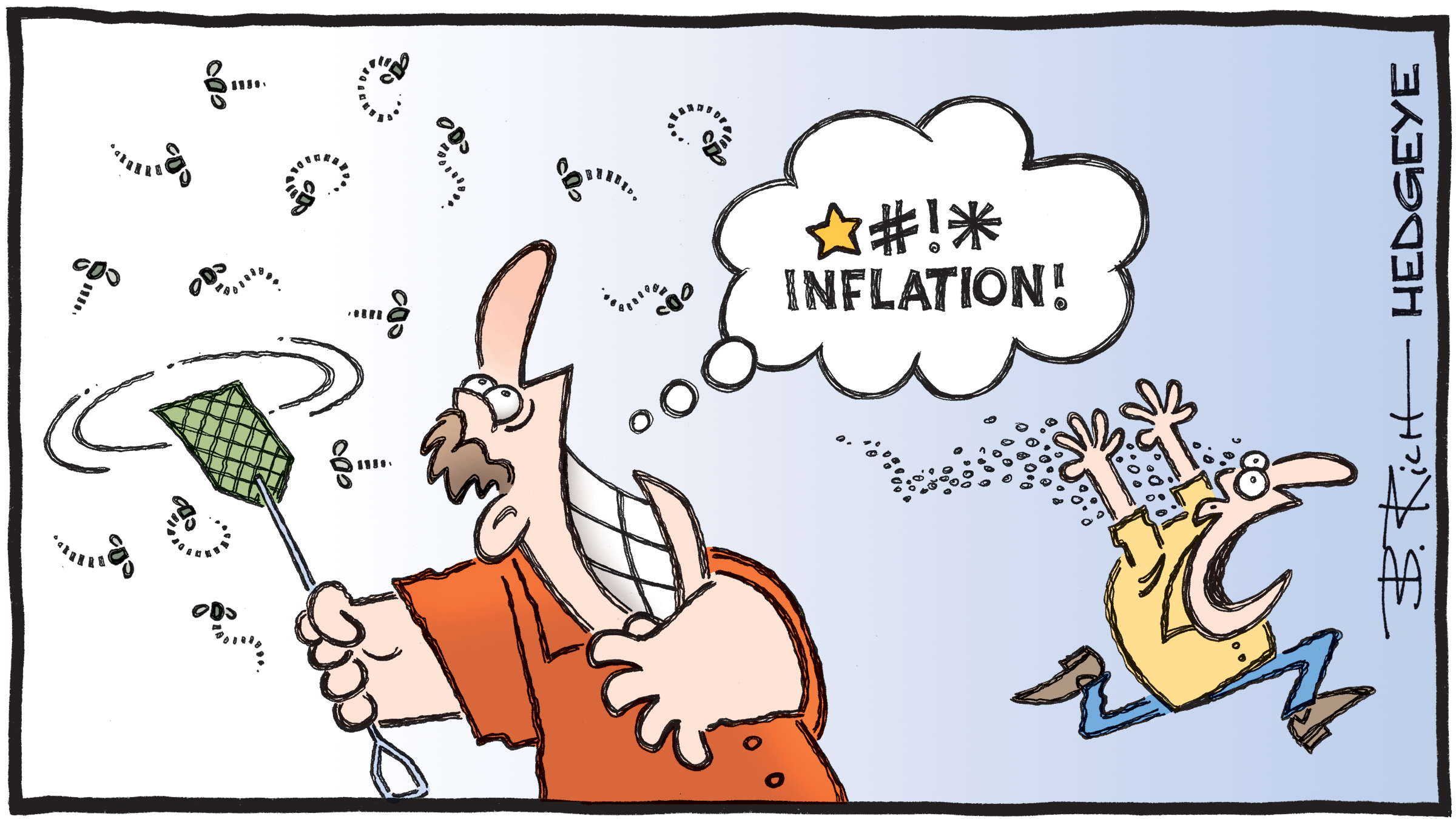 Asia this morning
So far, on the side of the rising sun, this is not euphoria. We are wary of all the reasons I mentioned above. Starting with the barrel, which is slightly inflated to the taste of investors. It is clear that, although we do not like a barrel above $ 100, we do not like the price this weekend at $ 106, that is, a rebound from these last few hours should not fill the joy of those who are concerned about investing.
At the moment, Tokyo is doing nothing, Hong Kong is losing 1% and China is also doing nothing. US futures fell 0.14%, but have only risen since I got up. As for gold, it is 1827 dollars. Meanwhile, bitcoin costs $ 20,700 and ether costs $ 1,182. It should also be noted that Binance boss Brian Schroeder said that he remains tuned in the sector, that he bought bitcoin for 29,000 and 19,000 and that he really likes helium. Not gas, cryptocurrency.
News of the day
Robinhood exploded in the stock market yesterday, as rumors circulated that FTX – also a cryptocurrency exchange – is going to seize a free online US broker. FTX chief Sam Bankman-Fried said this morning that he really likes Robinhood, that they talked about it, but at this stage it was not about returning the company. After a 20 percent increase in rumors, the title dropped, as I did when I was asked to jump out of the bungee, and after closing Robinhood lost more than 5% because we still tell ourselves that "there is no smoke without fire."
Otherwise, note that Russia appears to be in default on foreign debt. Volodymyr has the money to pay, but since he no longer has the right to use the international banking system, it is not easy. Meanwhile, Europe is increasingly in the throes of black energy, and blaming Putin is not enough. We are looking forward to how it will go this winter, but one thing is for sure: we will have to stock up on wood and polar fur. But fortunately, the French and Germans are rebuilding their coal-fired power plants to make up for it. This should make Greta really happy. From an environmental point of view, the G7 is on top, but it continues to work on sanctions against Russia in almost everything. And it really seems to work well.
As for the central bank, as I said at the beginning of the column, the ECB is meeting in Portugal for three days, and they even invited Powell to explain to them the link between rising rates and inflation. Because the ECB controls (currently) only the inflation aspect. In Ukraine, the Russians fired on civilians in the mall yesterday. G7 is angry and brings new forces into combat readiness, and Zelensky demands even more weapons.
Numbers of the day
As for today's figures, we will have a consumer climate in Germany, consumer sentiment in France, real estate prices in the United States, the Red Book, and consumer sentiment. Lagarde will speak. I even think we can expect her to talk a lot in the next few days, as futures fell 0.2% at 9 a.m. from a Wall Street bell.
As for me, I wish you a very good day. Let your coffee be delicious, breakfast motivating and let this day live up to your expectations. I'll meet with you tomorrow, just to see if we've chosen a side.
Thomas Veylet
invest.ch
"If you set your goals ridiculously high, and it's a failure, you fail above the success of everyone else." "James Cameron."