We could talk about last Friday. We can recall the fact that we have "suddenly" given importance to economic numbers that normally mean absolutely nothing. We can also tell ourselves that things are getting better and that the recession is suddenly no longer a concern because the consumer still consumed more than expected last month, and the fact that they are not stopping consumption indicates that the economy is doing well . But anything that could have been discussed last Friday pales in comparison to the fact that we have 70 S&P500 companies reporting this week. Good luck to everyone.
Audio recording from July 18, 2022
Download the podcast
Wind theories
Be that as it may, it is still worth reminding that world markets ended the week on a positive note, not to say in euphoria. All because consumption data published by the University of Michigan turned out to be better than expected. I would like to take this opportunity to recommend that you do a little research on how these numbers are calculated. Because, without wanting to spoil the surprise for you, you'll realize that it's based on polls that mean so little that I think trying to read consumer sentiment in a stuffed sheep's stomach must be far more effective.
Still, it will be enough to lift the markets and save them for the week. We weren't so sure Thursday night, and most indices were in negative territory for the week. However, in a few hours and a few fake numbers about whether or not a consumer wants to buy a dishwasher, we will reverse the trend and close most of the world's stock exchanges in the red. In a few hours, galloping and uncontrolled inflation will be forgotten, because as long as the consumer is consuming, we don't care about anything else, and we even managed to tell ourselves that "for sure this time, the next CPI will be lower than the previous one." We don't know for sure, but we're taking bets. One thing is certain, an investor's view is no longer 24 hours long, as our view of the economy can change daily based on the numbers – fake or not – that we balance every five minutes. Our ability to interpret almost the same data from a different perspective in less than 48 hours is simply amazing.
Quarterly figures will have the final say – unless it's the Fed
The days ahead will certainly be interesting. First, we'll have 70 S&P500 companies releasing information, but beyond that, we'll be counting down the days UNTIL the next Fed meeting, which will take up a good portion of our day. In any case, considering our behavior towards the quarterly posts for the last week, I don't think we're done laughing yet. No, because we all know that the publication of quarterly results depends more on the interpretation that "the market" will make than on the absolute reality of the numbers themselves. But if you look at how we behaved during the banking publications last week, then this is not even an interpretation, it is rather a pathology to be observed in psychiatry for psychiatry students who are completing their training and who are used to difficult cases.
Without going into details, because we all know that publishing quarterly bank results is about as interesting as watching a plant grow. But, let's say, there were still enough questions about the situation in the sector, not to mention the mental state of investors regarding the published data. If we quickly put things in order; Recall that in the middle of the week we had JP Morgan painting us a dramatic vision of the future by ending its share buyback program AND setting aside over a billion for future credit defaults. Not forgetting that Maximo Leader JP Morgan has also announced an economic Apocalypse for us in the coming months.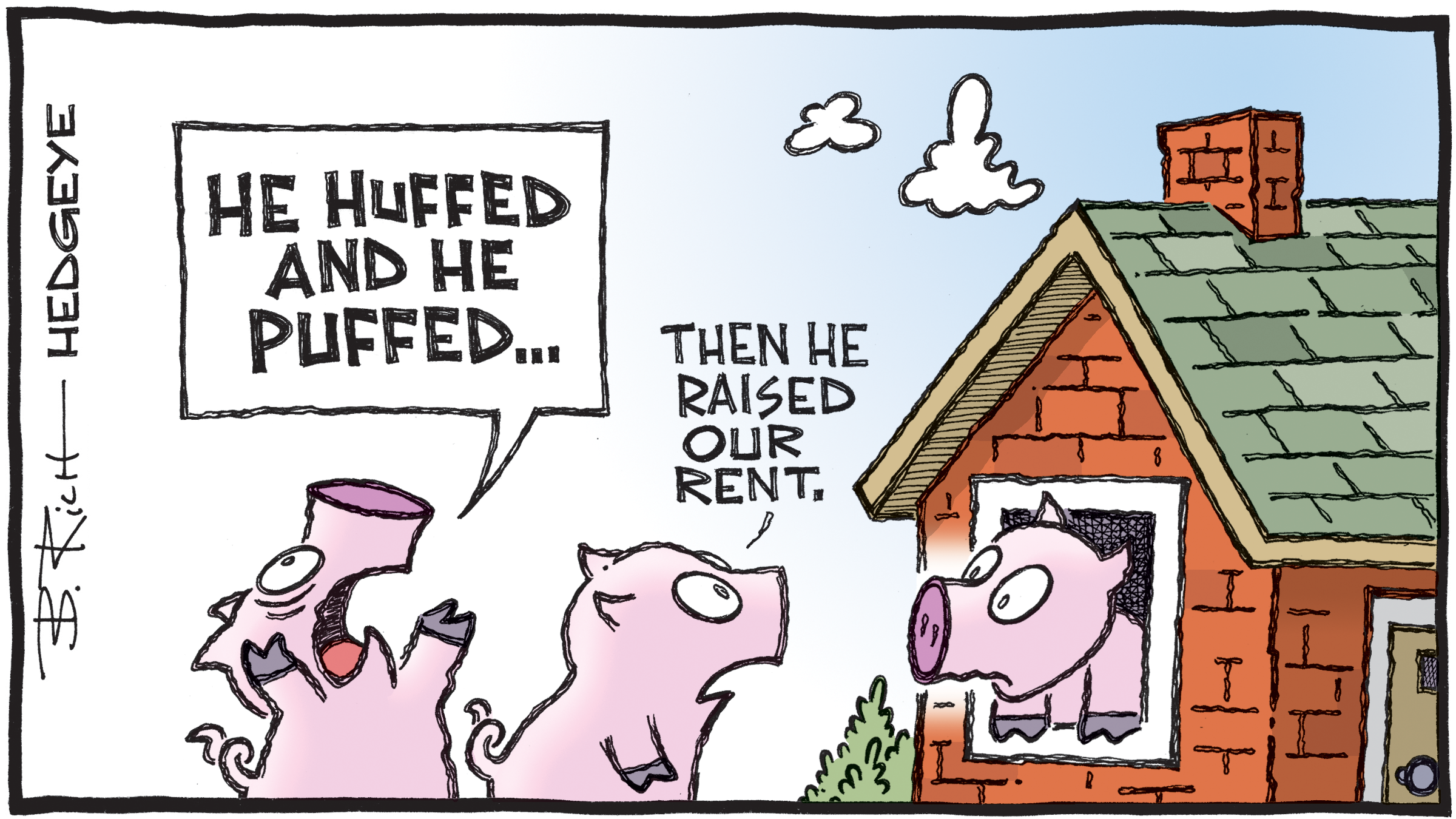 not all are equal
On the other hand, on Friday the picture was completely different. Citibank beat expectations and exploded by more than 10%, while Wells Fargo completely blew its quarter (as usual, knowing that Wells Fargo is America's Credit Suisse), but the name also exploded on the news… So to speak. In just 48 hours, the banking sector went from bad numbers to behavior on the verge of euphoria. This indicates that this market is bipolar and cannot make any investments beyond the next 24 hours. Even those investing to fund the retirement of workers reaching retirement age in 40 years can't invest longer than tomorrow morning.
And it will continue. It will continue, because the week ahead will be brightly colored by the publications of the second quarter. First of all, because there is a week left before the FOMC meeting, which starts next Tuesday, and because during this period the members of the FED are much more reserved and no longer express their opinion on anything and everything. Unlike usual. But besides, most of the "big economic figures" have already left. So we can and SHOULD refocus on the numbers for the quarter, and that's a good thing because there's sports this week. Sports with the rest of the bankers going to post, and when we see the show they put on for us on Friday, we tell ourselves that things can still fluctuate early in the week. But beyond that, there will be Netflix, which has to buy back its previous quarter, and Tesla, where we expect a very challenging quarter. So I recommend holding on to your seat and taking one step at a time with a frank, naive look. When they say impossible, it is not the French word IM-POSSIBLE, it is the word "POSSIBLE".
In Asia
Asian markets rose sharply this morning "due to good US consumer readings" last Friday. Hong Kong grew by almost 2.7%, and China – 1.5%. Japan does nothing but it doesn't count because they are closed. On the other hand, we completely forgot about the Chinese economic numbers, which were not terrible and were ALSO released on Friday morning. Just as we "forgot" about the political crisis raging in Italy (this can be understood, given that it is a national sport there). By the way, it should be noted that inflation in New Zealand is the highest it has been in 30 years, and even if we don't care because it's extremely far away and it's just sheep, it still matters.
Otherwise, we remember that oil is at $95, a far cry from the $180 that was a sure shot four weeks ago, and speaking of a sure shot, we note that Bitcoin has yet to reach $100,000, but still manages to leave. from $20,000 on the upside, the cryptocurrency is trading at $21,300 as of this morning. Gold is at $1,714 and is worthless as everyone now knows inflation has won. Or at least next month when the next CPI figures are released.
News of the day
It's not crazy news, but it's definitely going to be a busy week. Between Biden continuing to shake hands in Saudi Arabia hoping to lower the price per gallon, that's what his "Energy Advisor" is promising anyway. But also that the ECB is going to meet on Thursday and that we have to raise the rate to try to curb inflation, otherwise I don't understand it anymore. Keeping in mind that we will continue to move from quarterly numbers to quarterly numbers throughout the week. It should also be remembered that 49% of the surveyed analysts believe that we are heading straight for the recession planned for January – this is slightly weaker than 3 weeks ago. And on this occasion, Deutsche Bank continues to insist that the market has already fully realized the fact that there will be a recession. As for rates and forecasts, only 30% of experts believe the Fed will raise rates by 1% for the week, half of what it was when the CPI was released last week. Like what we know, weather vanes that change direction are not as fast as "financial experts".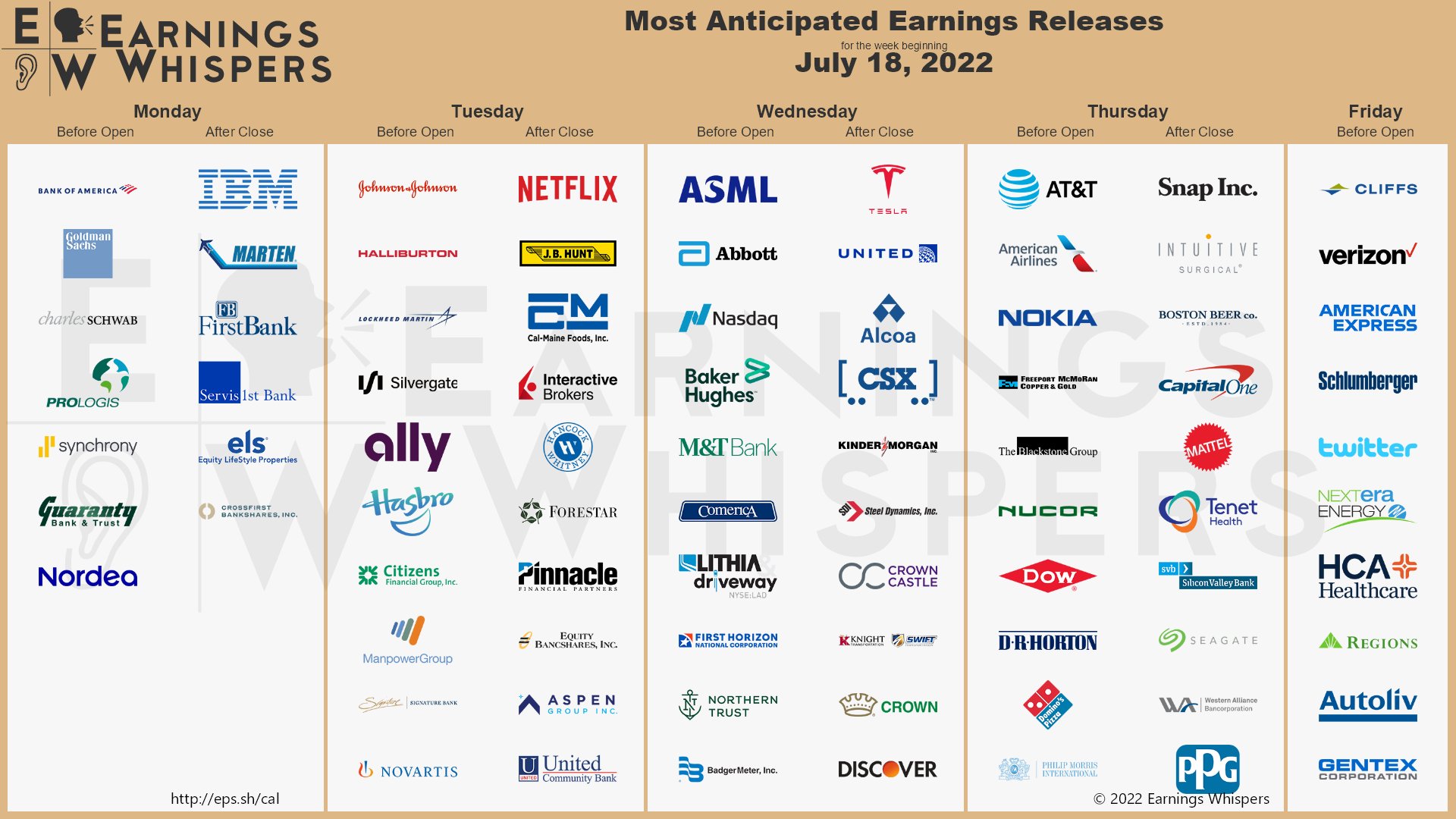 For the day's numbers, we'll have the trade balance in Spain and Italy, and then for the quarter's numbers, we'll have: Bank Of America, Goldman Sachs, Charles Schwab and Nordea before the opening. And after the close, there will be IBM publications to start the week in peace. Futures are currently up 0.4% and the bull market seems to be back – good if we can release the numbers like last Friday and interpret them in the same way: see only the positive side of things and exit from of the fact that less is worse…
I wish you a good start to the week and see you tomorrow as always. Same time, same place.
See you tomorrow.
Thomas Veillet
invest.h
"While no one can go back and start over completely, everyone can start from this moment and end in a new way."
– Carl Bard