The carbon footprint of an email would be much greater than the consumption of a light bulb left for a few hours. In this remark, made on 24 May, the new Minister for Energy Transition in France emphasizes the almost imperceptible but growing footprint on the environment caused by digital technologies.
Author: Augustine Vincent, Head of ESG Research, and Joyce Stevenson, ESG Analyst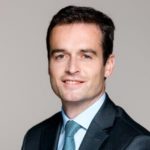 According to several studies (1), the digital sector emits almost 4% of greenhouse gases (GHGs) in the world, which is slightly more than the emissions of the aviation sector (in France, this sector was the source of 2% of greenhouse gas emissions in 2019)! In 2040, it will be 7%. Thus, the digital trajectory is currently not compatible with the 2 ° C trajectory set by the Paris Agreement.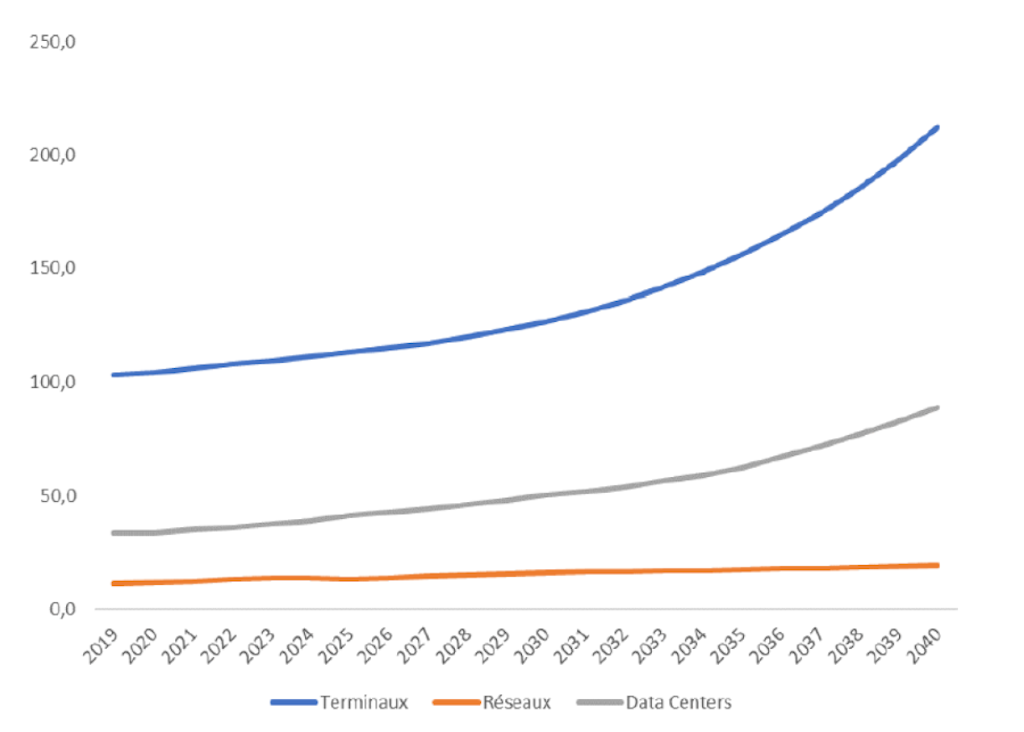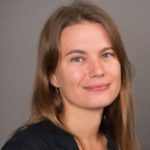 The transition to a carbon-free economy and activity cannot ignore this digital pollution, which determines the various vectors of trouble:
The material pollution directly related to the use of resources (extraction, then conversion) for the production of infrastructure (eg, data centers) and storage media (smartphones, computers, etc.).
The use of digital technologies requires electricity, the main source of which remains worldwide combustible mineralshigh greenhouse gas emissions.
Other environmental factors can be integrated into the calculation of the digital impact, such as the consumption of abiotic or water resources (2).
Although the climate and environmental crisis is forcing us to reduce greenhouse gas emissions in many sectors, digital, a source of non-sensory pollution during use, is a topic that is still little discussed in public debate. However, its material footprint is increasingly present. According to forecasts (3), in 2022 there will be almost 4.8 billion Internet users (60% of the world's population) and 28.5 billion connected facilities (compared to 18 billion in 2017). The total weight of the sector's waste worldwide is 57 million tons, of which less than 20% is recycled, worth $ 62.5 billion.
However, there are methods that can make this sector more climatic.
The first step to digital sobriety revolves around the number and life cycle of digital devices: their production is a major source of environmental impact.
To solve this problem, there are solutions by gradually implementing the principles of the circular economy, such as eco-design, the possibility of repair, recycling or even recovery of devices. Some companies likeOrange, is part of this logic. In particular, the group has developed its RE program, which aims to inform the general public about the impact of mobile phones on the environment and to strengthen its approach to the collection and reuse of mobile phones. A similar initiative is proposed by a German group, Deutsche Telekom.
Another step towards digital sobriety is to regulate use
A study by The Shift Project (4) tells us, for example, that online video alone (5) generates almost 60% of global data streams and more than 300 million tons of CO2 per year. Although the environmental crisis is leading to better management of terrestrial resources according to planetary boundaries, a reasonable allocation of digital resources according to use is important. Although the methodology for determining the impact of digital activities on the environment is imperfect at this stage, it remains closely linked to the country's energy balance. Globally, the latter is mainly derived from fossil fuels (6). A problem that some players have already expected, for example Buyg and its Source package, for which each unused gigabyte is converted into euros to fund an association of the user's choice. Capgemini has also expanded its professional-focused offering with sustainable IT.
Finally, the legislation is beginning to address this issue
For example, in France, the REEN law aims to expand the capabilities of all digital players, from producer to consumer. Most recently, Europe voted for a universal charger for electronic devices by mid-2024, promising to save 11,000 tons of waste annually.
In an increasingly digital and energy-intensive world, digital pollution is a growing climate threat with widespread use and associated facilities. If there is a solution to the transition to carbon sobriety in the sector (cycle economy, resource management, user awareness, etc.), they should be controlled by the regulator. As investors, we seek to identify companies that offer solutions that help curb greenhouse gas emissions in a sector that is invisible but far from painless.