The recession is more threatening, and China is in a period of weak growth, and the real estate sector is suffering. China's problems, Covid's imprisonment and real estate are affecting demand for industrial metals. Since the beginning of hard imprisonment in China and Shanghai, in particular, in March 2022, prices for industrial metals have adjusted sharply: -35% for aluminum, -48% for nickel, -21% for zinc and -17% for copper. .
Oil prices fell last Friday: widespread restrictive monetary policies to fight inflation raised fears of a recession and a collapse in demand.
In agricultural products, the price of wheat rose by 35%, the product most affected by the war, while other products grew more moderately, such as corn by + 20%, soybeans by + 8% and rice by + 6%.
Russia's gas tap for Europe is gradually shutting down. Russia wants to punish Europe for sanctions and the death of Nord Stream-2. Russia has already stopped exporting gas to Poland, Bulgaria, the Netherlands, Denmark and Finland. Russia demands payment in rubles, which European countries refuse. Last week, Engie, ENI, Uniper, OMV announced a 25-60% reduction. On Friday evening, France announced that it has not received Russian gas since Wednesday, June 15. Russia wants to force Europeans to dive into their reserves before winter. Gas Infrastructure Europe reports that gas stocks fell last week for the first time since mid-April, pushing prices up. France and Germany indicate that their reserves are 56%. This decline in Russian exports coincides with the accident at the Freeport LNG liquefied natural gas export terminal in Texas, another important source of European gas supplies; Europe has significantly increased LNG imports, mainly from the United States; its terminals are close to their technical maximum, but the introduction of new capacity is accelerating.
Therefore, in Europe, we must expect the normalization of oil and gas consumption, and hence a drop in demand and prices to close. Two months ago, the International Energy Agency recommended 10 recommendations for saving oil and gas and replenishing reserves for next winter.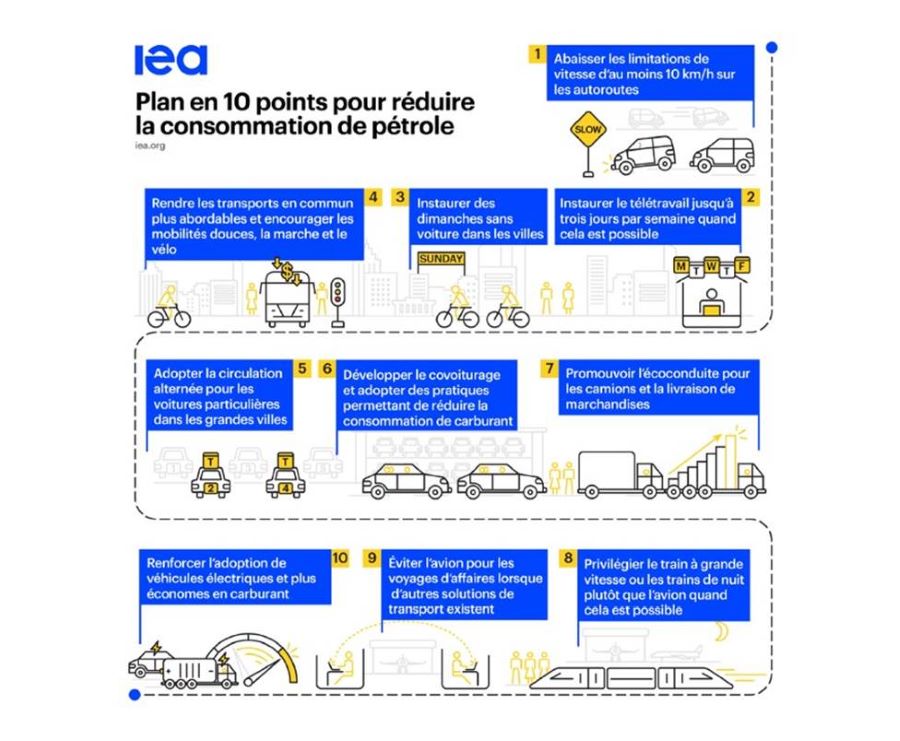 The cessation of Russian gas exports will accelerate the energy transition in Europe and completely change the world energy market. In the short term, this increases the risk of a serious recession in Europe.
Moody's reports that the overall risk of Asian debt has increased, especially from Chinese developers. The share of the most speculative debt B3- and below reached a record level of 30.5% in May, compared to 27.3% during the financial crisis (May 2009). A year ago, 3 developers were included in this segment against 24 today. It is unclear whether this figure indicates an imminent financial crisis, but it is certain that Chinese real estate is not the best, and therefore the prospects for industrial metals are quite poor. It will be recalled that the weight of Chinese real estate demand in total demand before the pandemic was 30% for zinc, 25% for copper, 25% for steel / iron and 20% for iron. However, the demand for industrial metals for the energy transition may offset (it is difficult to say to what extent) the fall in demand in China.
In agriculture, the UN is concerned about the food crisis due to supply chain disruptions, mainly due to the war in Ukraine, rising energy prices, food protectionism to prevent social crises, rising prices for fertilizers affecting crop yields and animal feed (cows). , sheep, etc.) and the effects of climate change (heat, floods). According to FAO (UN), rice may become the next agricultural product, prices for which will rise; its production is mainly in Asia. Following wheat and sugar, India could cut rice exports to ensure its food security.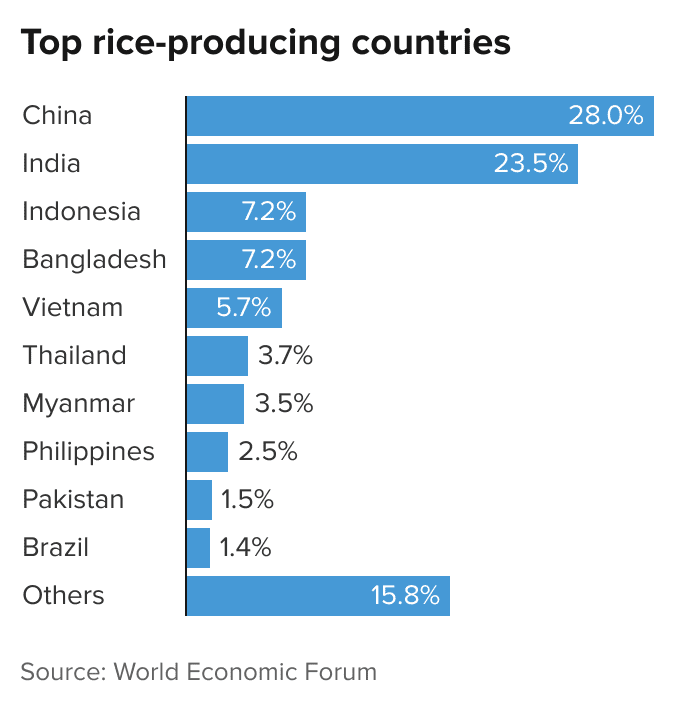 In conclusion, we can say that the bullish momentum of the world commodity index is less strong due to the expectation of the destruction of demand due to the recession. In Europe, possible energy rationing will lower prices and increase the risk of recession. Industrial metals suffer from the economic situation in China. Prices for agricultural products may be the only segment where prices continue to rise.