"The world has relied on fossil fuels and lost," he said, urging countries with the highest greenhouse gas emissions not to use the war in Ukraine as an excuse to increase dependence on fossil fuels, and reiterated the immediate abandonment of fossil fuels for mass investment. in renewable energy sources.
"There is no greater danger than expanding the use of fossil fuels. Even in the short term, it makes no political or economic sense, "he said. In a very sharp tone, he spoke of a "captured" planet, where fossil fuel producers and financiers "hold humanity by the throat."
"Scandalous tactics" of the fossil fuel industry
The Secretary-General did not spare the fossil fuel industry, which he accused of investing heavily in "pseudoscience" and public relations for decades, forming a narrative aimed at downplaying their responsibility for climate change to undermine the ambitious climate. policy.
Manufacturers who used "exactly the same outrageous tactics as the tobacco industry decades ago," insisted Mr Guterres. "Fossil fuel companies and their financial allies must be held accountable," he insisted, adding that the argument for suspending climate action to prioritize domestic policy issues was "absurd".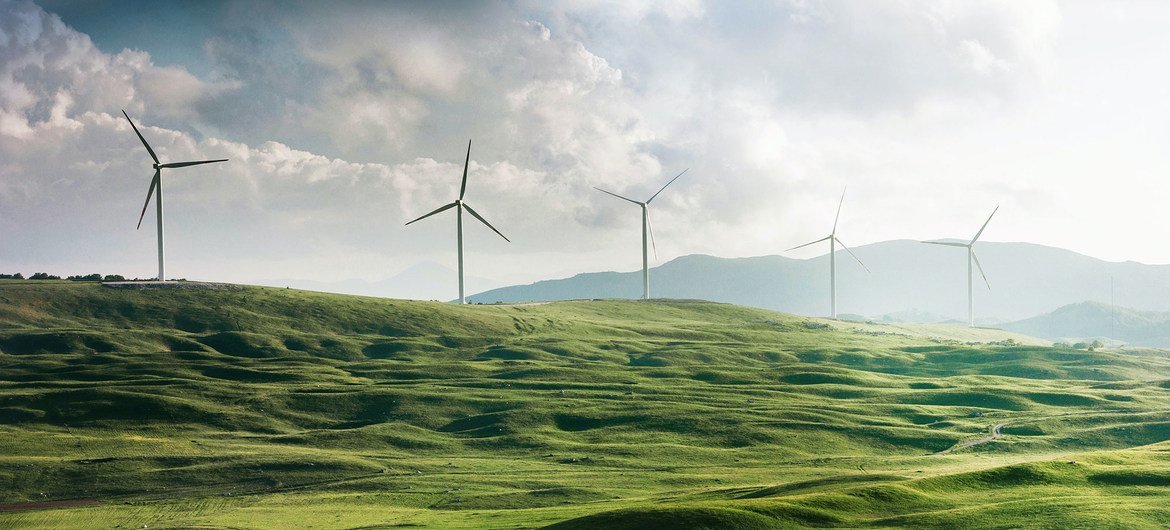 Unsplash / Appolinary Kalashnikov
Wind power plant in Montenegro. Clean energy, such as wind energy, is the key to achieving clean zero emissions.
Call for renewable energy
"If we had previously invested heavily in renewable energy sources, we would not be in the grip of volatile hydrocarbon markets again. Make sure that the war in Ukraine does not increase this dependence. The most acute domestic problems of today, such as inflation and gas prices, are climate and fossil fuels, "he said.
Mr Guterres warned that without bolder initiatives, humanity's problems would intersect and multiply. The current model of endless growth in a world of limited physical resources will indeed lead to a permanent "triple effect" of inflation, climate chaos and conflict, he warned.
UN five-point plan
For the Secretary-General, significant investments in renewable energy sources, such as solar and wind, are the solution.
"We have endless resources to meet our energy needs: wind, sun and tides never run out," he said, adding that these renewable energy sources are "already cheaper" than fossil fuels and create "three times more jobs." .
"If we can replace finite, polluting fossil fuels with endless renewable resources, we will be able to solve the energy equation. We will be able to ensure stable prices and sustainable economic growth within reach, "Gutteres insisted.
The head of the UN proposed a plan for a rapid transition to renewable energy sources. This plan includes the consideration of renewable technologies as a "global public good" available for free access; and triple public and private investment in renewable energy "to reach at least $ 4 trillion a year."