Carmignac today announces the launch of the Carmignac Portfolio Human Xperience, a thematic equity fund that invests in companies with high levels of customer and employee satisfaction.
Important points:
Invests in companies with a higher level of employee and customer satisfaction
Seeks to obtain financial return and positive impact on society
Carmignac's fourth thematic fund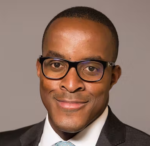 This fund is managed by Obe Ejikeme with the support of the entire investment and sustainable investment team. Obe has nearly 20 years of experience in financial services and experience in data and analytics. The fund was developed based on the belief, backed by extensive academic research, that companies with high levels of customer and employee satisfaction are more likely to have better retention rates and higher long-term financial returns. The fund aims to beat its benchmark within five years. It is designed for investors who seek to make a positive impact on society and focuses on the "S" of ESG investing. It has a measurable sustainable purpose and is therefore subject to Article 9 of the European SFDR (Sustainable Finance Disclosure Regulation).
This fund is one of the few available that considers the financial and social benefits of employee and customer satisfaction. Companies are evaluated using Carmignac's proprietary database, which uses multiple data sources, from artificial intelligence to customer satisfaction surveys, employee feedback and company financial reports. . Companies that meet the criteria (those in the top 30% of companies) are evaluated according to their social contributions, and Carmignac sector specialists assess potential returns and risks. The result is a concentrated low turnover portfolio of all global stock markets.
The dual theme of this new fund is in line with Carmignac's corporate philosophy and its belief that positive customer and employee experiences deliver great results for investors.
Comments by Obe Ejikeme"For some time, investors have prioritized environmental investments, but while the analysis of social factors is increasing, little attention has been paid to how companies can improve the customer and employee experience and, as a result, the impact on the bottom line. As companies around the world increasingly disclose data under regulatory and social pressure, and capital flows increasingly shift towards socially responsible investing, we believe it is time to update the Carmignac Human Xperience Portfolio so that our clients can benefit from it."
This fund is Carmignac's fourth thematic fund. It provides investors with access to investment trends identified by the company as structural drivers of long-term growth. Carmignac Portfolio Human Xperience complements the existing range of products, the company now offers thematic funds that meet the E, S and G criteria for ESG investing. Other thematic funds: Carmignac Portfolio Green Gold (focused on transition and climate change mitigation – "E"), Carmignac Portfolio Family Governed (invests in family businesses – "G") and Carmignac Investissement (multi-thematic).
Maksym KARMINYAK, managing director of Carmignac UK adds: "As a family business and close-knit team, we have always believed that people and customers should be at the heart of our business. We have long considered this a positive difference. Based on these principles, we developed a data-driven company valuation methodology. We are excited to create a fund that is in line with our philosophy and to provide investors with the opportunity to generate excellent financial returns while having a positive impact on society.