A disruptive technology is an innovation that replaces an existing technology, product, or service, often completely displacing it from the market.
Alex Coagne, Equity Analyst Manager
What is a breakthrough technology?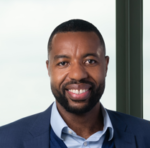 A disruptive technology is an innovation that replaces an existing technology, product, or service, often completely displacing it from the market. The theory of disruptive technologies was developed by Harvard professor Clayton M. Christensen, which describes a process that usually begins with a small-scale startup that challenges large, established companies. According to Professor Christensen, breakthrough innovations often appear unexpectedly, and leading companies are not initially interested in them, especially because of low volume or a small segment of consumers. In addition, disruptive technologies are usually inferior, at least initially, to existing products or services. However, over time they can grow strongly and eventually completely or partially displace established markets or products and services.
In contrast to breakthrough innovation, continuous innovation combines inventions and modifications made by existing companies in an effort to remain competitive in their markets. While these innovations can also be valuable, they often become too complex, too inaccessible, or too expensive to have a real and lasting impact. As a result, customers are looking for less expensive and sometimes more radical alternatives to meet their needs.
Today, legacy tech startups enable us to communicate better, facilitate our social interactions, provide entertainment, and redefine our shopping habits. What's more, they do this by completely transforming the business model of a typical company in the sector, as Tom Goodwin pointed out in his book Digital Darwinism: "Uber, the world's largest ride-hailing company, owns no vehicles. Facebook, the owner of the most popular media in the world, does not create any content. Alibaba, the most respected distributor among consumers, has no inventory. And Airbnb, the largest provider of accommodation on the planet, does not own real estate.
What about the financial sector?
The last decade has also been marked by many technological innovations in the financial sector. Banks have historically been major players in the sector as well as the entire value chain. Due to the high barriers to entry, it was difficult for other companies to enter this market even a few years ago. Today, however, whole parts of the main activities of traditional banks, such as payment services or lending, have been transferred to innovative digital competitors. Thus, in the field of payments, it is FinTechs that compete the most with banks: according to BCG, they now have a market share of 15 to 20% of retail and wholesale payments. These FinTechs have a number of advantages, including greater flexibility in the face of market developments or the possibility of using advanced technologies, having a smaller structure and focusing on the most profitable segments. However, they suffer from a lack of image and brand recognition, a lack of customer base, limited access to financial markets and, in general, insufficient initial customer information.
Therefore, if the financial sector develops, it is slower than other sectors, which are also prone to disruptions. This is evidenced by the results of new technology-driven business models: The European Banking Federation notes that the number of physical bank branches in the EU decreased by 36% between 2008 and 2020, i.e. by 82,000. According to McKinsey, in 2020, 42% of individuals, financial decision makers in the US said they had at least one account with fintech companies. This market penetration of new technologies clearly signals a serious risk of disruption for traditional financial services companies. According to PwC, almost 90% of global financial services companies were already worried about losing revenue to these new competitors, FinTechs, in 2017. In addition, the digital transformation of the financial sector was accelerated by the Covid-19 crisis, which became a real catalyst. A global study by McKinsey in 2020 concluded that Covid-19 "saved several years for the adoption of digital technologies, and many of the changes caused should prove long-lasting".
To prepare for an increasingly digital future and protect themselves from the effects of disruption, major banks have decided to increase their M&A activity in the market in recent years to acquire fintech companies that possess various cutting-edge technologies. Indeed, due to their inflexible organization, banks, as a rule, do not have the opportunity to develop these same technologies in-house. This is how Goldman Sachs, for example, announced in September 2021 the acquisition of GreenSky, the largest FinTech platform for consumer home improvement loans, for about 2.2 billion US dollars. In addition, leading companies are increasingly partnering with their digital competitors. Overall, Lloyds Bank's Financial Industry Business Sentiment Survey 2021 found that 46% intend to increase investment in their financial technology capabilities in 2022 through acquisitions or partnerships.
Potential opportunities created by the financial "revolution"
consumers in a post-pandemic world as digital innovation transforms banking. In addition, this financial "revolution" should also offer interesting opportunities for active investors who have a deep understanding of developments in the sector. To take advantage of this context, our Future of Finance thematic equity strategy invests globally in financial groups that properly integrate the evolution of the sector. The strategy addresses the Future of Finance by investing in both innovative banks and new players that are redefining traditional banking. Our Future of Finance strategy employs a conviction-based active investment process that combines a top-down analysis to identify the subthemes we find most attractive and a bottom-up approach." , based on in-depth fundamental analysis of each security by the portfolio management team. In particular, this strategy offers investors direct access to sub-themes such as banking, payment and transaction services, specialized financial services and disruptive financial companies. In line with what Marie Curie once said: "Nothing in life is to be feared, everything is to be understood", our investment thesis postulates that financial companies that can rethink their brand, their business model and their operational processes in order to respond to new patterns of consumption will be those that create the most value for their shareholders in the long term.
If we were to cite an example of an innovative bank in the Future of Finance portfolio, we might point to Signature Bank, a full-service retail bank* with retail offices in Greater New York, Connecticut, North Carolina and California. Signature Bank clients have access to a wide range of banking products and services for businesses and individuals, as well as investment, brokerage, wealth management and insurance products. One of the main features of this bank is its commitment to cryptocurrencies: it is indeed one of the first banking institutions to accept Bitcoin deposits.
Show article disclaimer

---
ODDO BHF AM is the asset management division of ODDO BHF Group. It is a joint brand of five management companies
legally separate ODDO BHF AM SAS (France), ODDO BHF PRIVATE EQUITY (France), ODDO BHF AM GmbH (Germany), ODDO BHF AM Lux (Luxembourg) and METROPOLE GESTION (France). This promotional document has been developed by ODDO BHF ASSET MANAGEMENT SAS and is intended exclusively for use by categories of professional clients (MiFID Directive). It may not be distributed to the general public. The investor is advised that the strategy presents a risk of capital loss, as well as a certain amount of risk associated with the instruments/strategies in the portfolio. The value of investments in this strategy can both decrease and increase and not be fully returned. The investment must be made in accordance with the investment objectives, investment horizon and ability to withstand the risk associated with the transaction. ODDO BHF ASSET MANAGEMENT SAS is also not responsible for any direct or indirect damage caused by the use of this publication or the information contained therein. The information is provided for informational purposes only and is subject to change at any time without prior notice. The opinions expressed in this document are consistent with our market expectations at the time of publication. They may change depending on market conditions and cannot in any way be the contractual responsibility of ODDO BHF ASSET MANAGEMENT SAS.
---