Alibaba launched its first mall in the metaworld in late May, just before China's 618 shopping festival, which officially began last Tuesday and ends June 18. 618 symbolizes June 18, the birthday of JD.com, one of Alibaba's biggest competitors.
Written by Esti Dweck, CIO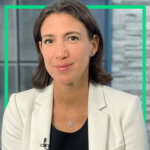 Obviously, all Chinese e-commerce giants are participating in the event; many promotions, "red packages" and various commercial benefits are being distributed to encourage Chinese consumers to consume.
In addition, this year's 618 will be a turning point for China's technology giants, when rumors suggest that government repression is finally coming to an end and the Chinese government will focus on China's growth, which is being undermined by Covid's tough policies.
Therefore, the question arises whether the launch of a shopping mall in the metaworld could be a point of reflection for a better future for Alibaba.
Alibaba recorded the slowest growth in its history
Alibaba recorded the slowest growth in the first quarter of this year due to the failure of Covid. However, what the company offers remains favorable for the pandemic. It should be remembered that the months-long restrictions on the pandemic in the United States have increased the turnover of US technology stocks, while their Chinese counterparts have suffered from severe government repression over the same period.
As a result, Alibaba recorded the slowest revenue growth in its history in the last quarter. Even recent quarantine measures in Shanghai have not prevented Alibaba from suffering a drop in online shopping for China's two major platforms during the quarter ended March 31. Weak economic growth, disrupted supply chains and logistics put pressure on the company's business.
The company's total revenue grew by 9% in the last quarter compared to a year ago.
Therefore, investors hope that the results of the 618 rating exceeded analysts' expectations to show an upward trend and increase in the price of shares of Alibaba, which has been trying to overcome the negative trend over the past few weeks.
There is nothing better than a virtual mall when you are locked up!
In 2022, many countries abandoned the strict rules of the pandemic, but since the beginning of the year, China has doubled its policy on zero Covid.
Although recent quarantine measures have been eased, the risk of further quarantine in China remains real and puts inevitable pressure on many retail companies. In this sense, Web3 is becoming an increasingly promising alternative in China, where companies could amplifier their sales, meet the demand of their customers, build and maintain relatively close relationships with their customers, even if physical stores remain closed or threatened with closure.
Thus, Taobao from Alibaba without hesitation announces its name in the metaverse. From VR Shopping Buy + to TaoBao Life virtual avatars, this totally exciting Metaverse is an exciting Web3 development for the Chinese consumer.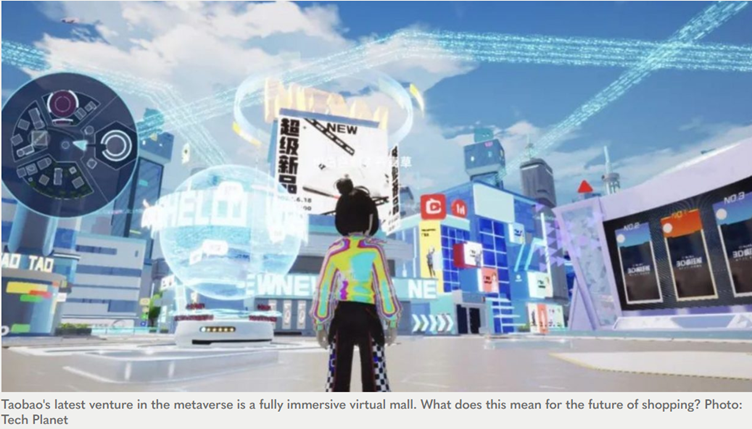 We all have a specific idea of ​​what a mall in the Metaworld will look like. This is a giant virtual space where shoppers can manage their avatars through 3D stores and participate in several interactive events with their smartphones.
We may be only half satisfied with this idea, but the recent restrictive measures in Beijing and Shanghai will inevitably lead to growing interest in activities that Chinese consumers could do from their couch: shopping online in 3D.
Thus, the announcement of the new Alibaba virtual shopping mall takes the Web3 concept to a new level in China and seems to be a chance for Alibaba to compensate for declining sales and accelerate growth.
And while Alibaba's western competitors offer external devices and virtual reality headsets to give their customers an impression of the metaverse, Alibaba's virtual mall does not need an external device.
Is it time to buy Alibaba?
Alibaba has lost almost two-thirds of its rating since its peak in late 2020. The main reason for the fall of Alibaba was government repression. While US technology stocks have reached historic highs due to a surge in online activity due to pandemic measures, Chinese technology stocks have been hit mainly by government pressure on their highly profitable businesses.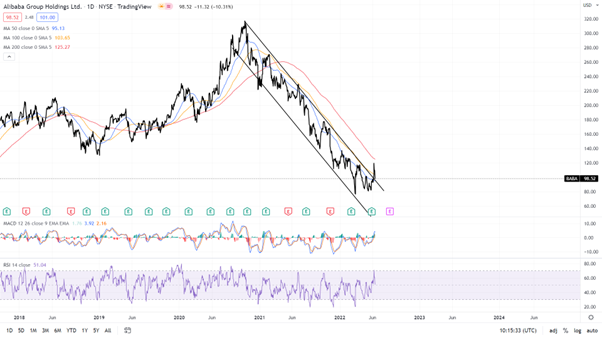 Today, the pressure seems to be easing, but the government threat is ubiquitous. Among them, changes in security rules and the government's desire to transfer data to state-supported organizations are among the main threats to Alibaba's most profitable advertising and cloud computing business.
Moreover, last week, Chinese authorities denied rumors of a resumption of the long-awaited IPO of the ANT Group, warning that Alibaba's fight with the government has not yet been won.
However, more and more investors are now looking for attractive opportunities to buy Chinese technology stocks.
However, the controversial management of the Covid pandemic remains a serious risk to China's growth and to macro-sensitive sectors such as retail, government closure, increased economic and fiscal assistance from the Chinese government, and continued improvement on the Chinese technology front. may finally return the most innovation-hungry investors to Chinese stocks. If so, Alibaba will definitely be the headliner to enjoy the long-awaited refund.
NB: These are not investment recommendations.