The fear of inflation is back. After a week of relative confidence that the markets were calming down, that commodities were falling, and that this cocktail MUST lead to somewhat more comfortable inflation for us and for global finance, we decided to plunge back into fear and depression. Fear of seeing that inflation will not fall as much. Fear of the return of COVID – which seems to be happening in China with the "battleship" version of the virus – BA.5.2.1 – and depression because it seems like we will never get out of it. Get rid of this uneasy relationship between inflation and recession.
Audio recording from July 12, 2022
Download the podcast
The return of COVID
Besides the fact that we will be entitled to the CPI data tomorrow, the interested parties must have found another reason to sell. Especially since we don't really know what to expect in terms of inflation, and everyone has their own opinion and personal interpretation: "it's too early for it to go down", "too much risk that it will go up again", "it's too dangerous to rely only on on this" or even "what is CPI??? ". So we'll stop by tomorrow at 2:30pm to see if the CPI is above, below or equal to 8.8%. That's up 0.2% from May. And that after that we're entitled to a procession of analysts , who will come and tell us "I told you, I knew, I didn't say it too loudly, but we'll have to wait for the July CPI to see more clearly", so we focused on the return of COVID and its new version of the bullshit called BA.5.2 .1 One thing is for sure, the first versions did have cooler names, a Greek letter is still more fun to pronounce than a car license plate or the name of one of Elon Musk's children.
However, the Chinese – barely after reopening almost everything – are on the verge of closing everything. It's starting to get a little unwieldy and it's not even funny anymore. In any case, in the city of Macau, casinos were ordered to close for a week, and the entire sector was wiped out across the planet. But in addition to all this, the fear of another Made in COVID downturn weighed on the market – this is the excitement of tomorrow's numbers. It's true that after the Nasdaq's 7% bounce, it was better to take profits and, as my father used to say, "It's better to be a living coward than a dead hero." The entire stock market, which on Friday night was smart and showed confidence about inflation, the absence of a recession and a rather tepid publishing season, suddenly turned around and found a lot of reasons to say that it wasn't.
List
In any case, if you have the courage to open a newspaper other than L'Equipe this morning, when you return from the bread at the bakery, you will see that the arguments for saying that we are all going to die and that it is better running to the beach, walking – just doing something other than finance – legion.
First, there is the euro/dollar exchange rate, which is deteriorating every day and which started (since yesterday) to scare the Americans. Yes, because as crazy as it sounds, American multinationals make 30% of their money overseas. So inevitably, after some time at parity, it becomes less interesting to export. On the other hand, it's just plain fun; it's that EUR/USD went from 1.15 before Putin went crazy to 1, and only since yesterday we've been wondering if 'coincidentally that couldn't have affected the numbers for the quarter, the year or even the rest of the decade ". It's a bit like expiration dates; nothing happens in 1.14, nothing in 1.10, nothing in 1.08, nothing in 1.05, still nothing in 1.0199999 and suddenly: BAM!!! We wake up. And that's not all. There is also Russian gas, which is beginning to scare Europe.
Volodymyr crane
Also, it's pretty funny.
Finally, it's ridiculous when it's 35 degrees outside and we make sure to find short enough shorts and a light t-shirt to go to the beach. It might be a little less fun when you have to buy a Ford Interceptor and drive around the "backcountry" to find something to keep warm this winter. Or just go chop wood in the forest for those who don't like V8 and who prefer to be close to nature. Anyway, yesterday the French economy minister, the extremely likable and very charismatic Bruno Lemaire, author of erotic novels in his spare time, was very pessimistic about gas supplies in the coming months. He believes that this is very likely. that Putin will permanently stop this supply. Like, sanctions against Russia, it still works super well. I don't know who came up with this brilliant idea, but given the fall in the European trade balance and the fact that we will soon be warming up by burning €200 notes, we can see that this is really effective from an economic point of view. Well, the good news is that while we're going crazy with the gas supply, no one has taken the time to ask Macron what he did with Uber back then. It masks.
To sum it all up; WE ARE AFRAID what inflation could look like tomorrow – one analyst even said he thinks the figure could even top 10%, which would inevitably lead to a 100 basis point increase at the end of the month. WE ARE AFRAID for the economy to slip into recession at any moment. WE ARE AFRAID that quarterly publications fart in our faces. WE ARE AFRAID the return of COVID and its variant ABC1234. WE ARE AFRAID that China is closing in, that gas is no longer coming in, and that Elon Musk is no longer buying Twitter.
Oh no. It's already done.
crush
Therefore, the day will be bad everywhere. Emerging sectors were under pressure, with the Nasdaq down more than 2.3%, and in Europe we started to panic as EUR/USD was the worst performer. Danske Bank issued a profit warning due to the weakness of the euro, and we suddenly realized that all companies that operate in the euro in one way or another are going to take all the teeth. That is, everyone. Finance has been following the movements of Danske Bank – which is usually cited more for its money-laundering operations than its balance sheet – but yesterday it suddenly became the BENCHMARK of global finance. The DAX still finished the day at the bottom of the tank, but still above support. And then the CAC40 ended the day just below 6,000 points. In short, a pretty shitty atmosphere that was a stark contrast to what we experienced last week.
Needless to say, Asia is in the red this morning. Nikkei fell by 1.8%, Hang Seng – by 1.2%, China – by 1%. No need to look for reasons; these are the same ones that only yesterday made the West worry. Oil is at $102.40, gold is at $1,729, and Bitcoin is back below $20,000. Okay, not really, but we are now at $19,900, which is still technically UNDER $20,000.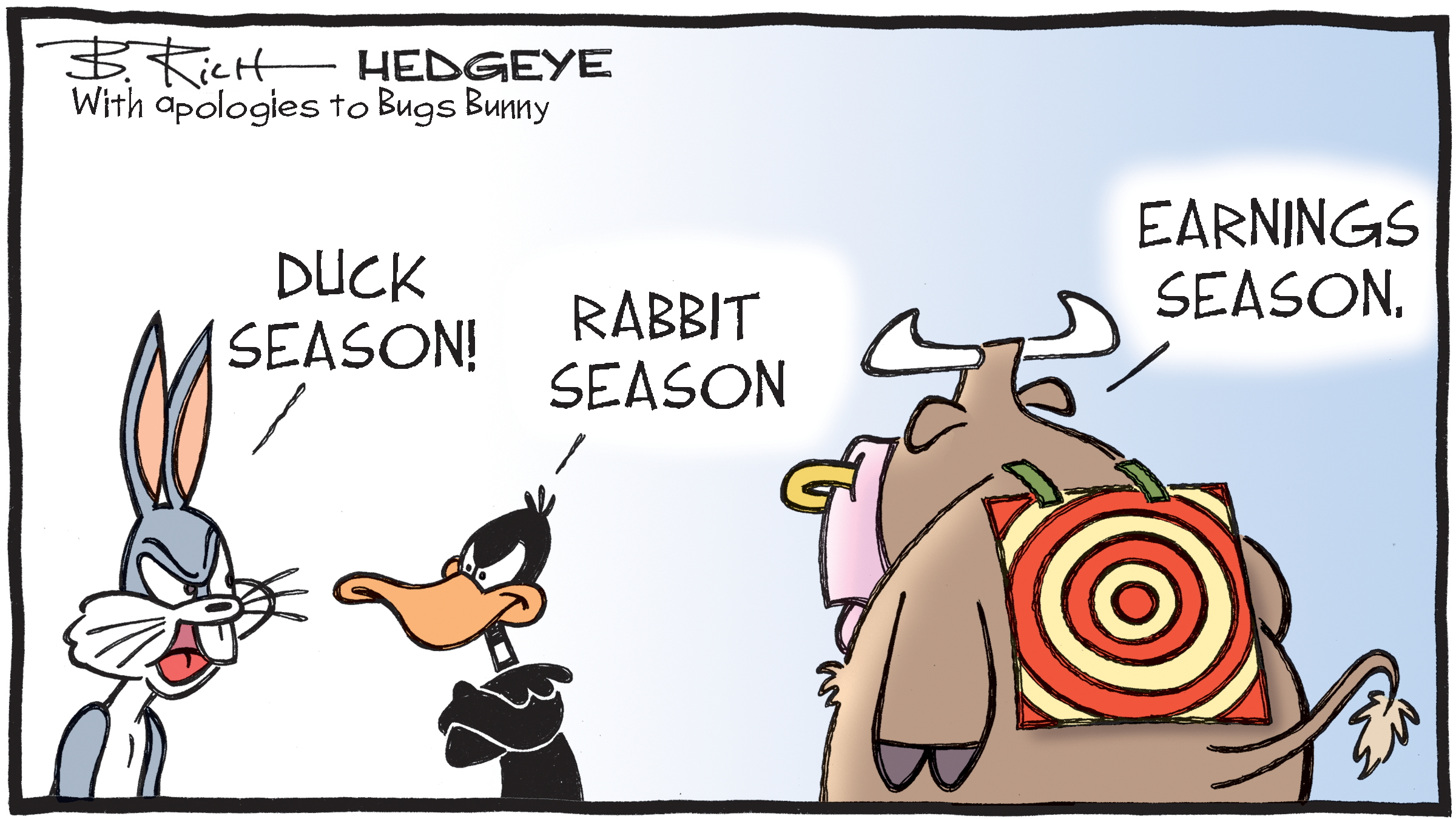 News of the day
In today's news, we're talking about a Twitter scam. The fact that Twitter is screaming death and Musk is mocking them on the web by responding with "memes" on Twitter. Also, I don't understand why Twitter still hasn't shut down Musk's account like it did with Trump. In short, the case will continue, but this morning Barron's is concerned about the slowdown in digital advertising and the fact that Twitter faces many other concerns besides not being acquired by Musk. The newspaper talks about a potential drop of another 30%. Otherwise, Bill Ackman closes his SPAC and returns money to his investors because he couldn't find a viable takeover candidate.
As for the gurus, Morgan Stanley is overly skeptical of the quarterly releases that actually start tonight. It must be said that Morgan Stanley has been very suspicious of almost everything in the last few months. We also note a very interesting article in which investment banks' targets for the S&P500 in 6 months are announced. Everyone scrutinizes what they announce so they know what to do. After all, the truth is, until now they were so accurate in their predictions that it would be wrong to deny them.
Citi overall sees 4,200, Oppenheim sees 4,800, Crédit Suisse thinks we'll be at 4,300, Morgan Stanley thinks it'll be more like 3,400, and Wells Fargo is looking at 3,900, full real estate. Are you feeling better??? We also talk about 3 Arrows Capital Fund, which just turned $10 billion into dust, and, as always, wonder how that could have happened. This can happen because "greed is good" and when we are promised a stupid return, we all want to believe it. Like those who believed Madoff. Otherwise, GAP's CEO will leave the company with immediate effect – the numbers are disappointing – and that bodes well for a bad season for the CEO – luckily, the golden parachute has been invented. That's at least one thing we learned from the 2008 crisis; we always fire CEOs but we don't say how much they get when they leave.
Numbers of the day
Futures are the worst at the moment, with the S&P500 set to open – theoretically – up 0.6%, and we await the ECB's economic outlook this morning, as well as ZEW in Europe. This afternoon we have the beginning of the quarter season with Pepsi, REDBOOK. Meanwhile, the clock is ticking, ticking, waiting for tomorrow's CPI.
As for me, all I have to do is wish you a great day and I'll meet you tomorrow to talk about INFLATION Season 8 Episode 214. It became almost as painful to watch as a "telenovela".
See you tomorrow !
Thomas Veillet
invest.h
"After all, it's not the years of your life that matter. This is life at your age. -Abraham Lincoln